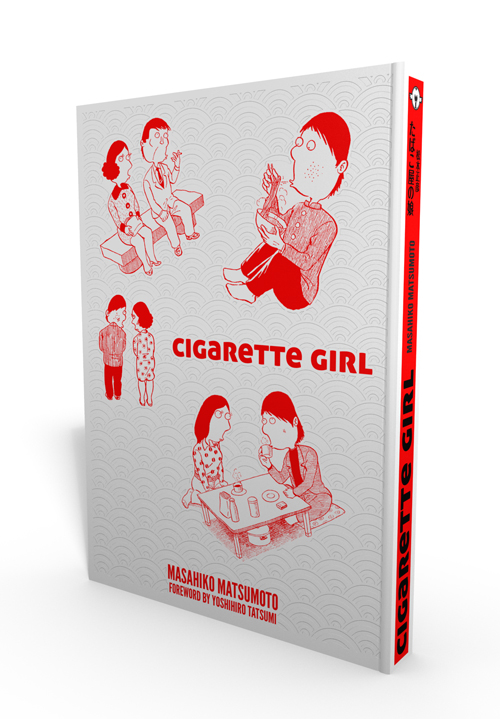 Shortlisted for the Heritage Award at the Angoulême International Comics Festival.
"Utterly endearing, unsentimental, and wise... Matsumoto pinpoints the day-to-day troubles and modest triumphs of city-dwellers striving for independence, security, success, sex, and maybe love." —Paul Gravett, author of Comics Art and editor of 1001 Comics You Must Read Before You Die
"An often underappreciated artist, Matsumoto had a gift for showing how people—in their awkward, apprehensive, and delightfully absurd ways—relate to one another." — Publishers Weekly (starred review)
"Engrossing and deeply moving." — The AV Club
A shared cigarette offers a momentary connection. A closet hides the evidence of an embarrassed bachelor's laziness. A single woman, not getting any younger, sifts through letters from would-be husbands. A new couple buys two train tickets to anywhere.
Here are the quiet, evocative urban dramas of Masahiko Matsumoto, one of the leading lights of the Japanese alternative-comics movement known as "gekiga." Originally published in 1972-1974, these eleven stories now form the first English-language collection of Matsumoto's mature work. His shy, uncertain heroes face broken hearts, changing families, money troubles, sexual anxiety, and the pressures of tradition, but with a whimsy and lightness of touch that is Matsumoto's trademark. Edited by Sean Michael Wilson, with a new introduction by Matsumoto's well-known colleague, the late Yoshihiro Tatsumi. Also included, a biographical back section by Mitsuhiro Asakawa. -- 264-page softcover graphic novel with French Flaps, b&w interiors (Japanese format, right-to-left)
IN PRINT! (PUBLISHED MAY 2016)
Reviews
---
Related Titles