Catching up on Veeps!
August 22, 2014
I posted an article titled "A Shared 'Vice'" on my Tumblr blog, Chez Brett.
"It's their boyish enthusiasm that engages you first. Despite being nearly into middle age, they have a youthful zeal that's infectious–no matter how oddly directed it turns out to be..."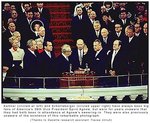 The same article can be read on the Veeps blog here.
Also posted, Bill Kelter's post on vice president nominee from the past, Sarah Palin.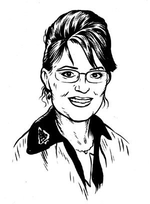 Finally, since Alison Hallett is leaving the Portland Mercury, i thought this might be a good time to pull out her interview with Bill from August 23, 2012. They talk about Joe Biden and then nominee with Mitt Romney, Paul Ryan. As the mid-term elections loom closer, we're no doubt going to start hearing more about potential presidential tickets. Here comes the circus!