Courtroom Sketch Milestones
August 12, 2014
Wayne Shellabarger, the graphic mastermind behind the portraits in Veeps: Profiles in Insignificance, has unearthed some of his courtroom sketches.
(Excerpted from Sketch Art Monthly.)
"Wayne made his mark early in courtroom sketch art. He was just 22 when he was tabbed to sketch the trial of a "Mayor McCheese" from a Cos Cob, Virginia McDonaldland who assaulted four teenagers who had been taunting him and trying to steal his sash and pince-nez. In a courtroom reveal that made national headlines, the "Mayor" turned out to be a 3-time Tony Award-winning Shakespearean actor who had crumbled under the duress and humiliation of moonlighting anonymously as fast food and minor league sports mascots to make his exorbitant monthly alimony payments."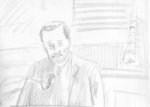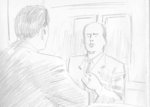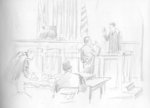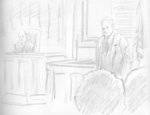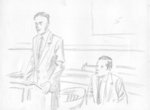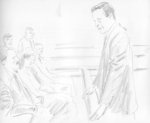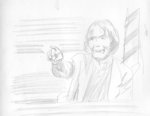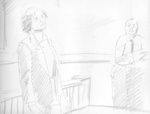 Wayne Shellabarger, on how he got into courtroom sketch art: "That Perry Mason episode was there for me, every day, and in some ways, became my mother." (Excerpted from the film of the same name.)
Tomorrow we'll take a look at more from Wayne's weathered sketchbook.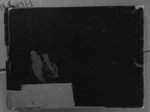 To learn more about the venerable and, unfortunately, dying art form of courtroom sketch art, check out this excellent video.