January 18, 2011
Ummm, wow.

• Oh, how i do love interns. Current one MarieLaure Cros (aka Malo), is a real Parisian gem. In addition to repping some of Frances finest cartoonists for English Language translations, and occasionally working over at Floating World Comics, she finds time to work for Top Shelf. Here, she took the massive pile of loot i brought home and enjoyed from APE a few months back, and systematically entered names and contact data for me. Merci beaucoup, Malo.
Would that i had time to write full reviews. Alas. I don't. That said, if you find it here, it has my tacit endorsement, and i recommend you seek it out.
BABA YAGA & THE WOLF, published by Koyama Press
By Marek Golek (story + Art) & Pat Shewchuk (Art Elements) Together known as Tin Can Forest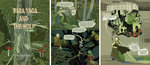 I WANT YOU, by Lisa Hanawalt, published by Pigeon Press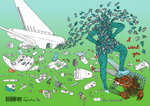 THE LAST CHANCE KIDS by Pacolli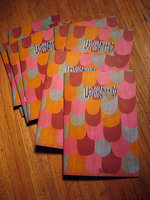 YES, LET'S, by Galen Goodwin Longstreth (story) & Maris Wicks (art), published by Tugboat Press.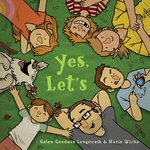 OGNER STUMP, by Andrew Goldfarb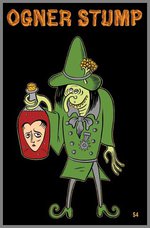 THB: COMIC FROM MARS, by Paul Pope, published by AdHouse Books
THE DREAMING SEA & VIETNAM, 2010 & A VISIT TO LAOS, by Tammy Stellanova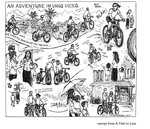 TIGERS ON THE PROWL & THE OLD RED TRUCK, by Scott Morse
DIARY COMICS, by Dustin Harbin, published by Koyama Press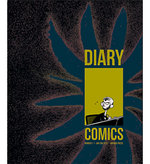 TRIGGER 2, by Mike Bertino, published by Revival House Press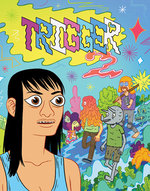 EVERYTHING UNSEEN, Drew Beckmeyer, published by Revival House Press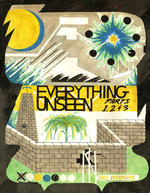 ELF WORLD, edited by Francois Vigneault, published by Family Style. Cover by Sammy Harkham. Contributors include: Grant Reynolds, Alec Longstreth, Ben Costa & J.R . Parks, David Enos, Jane Samborski, Dash Shaw, Eve Englezos, Josh Moutray.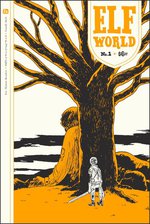 THE LONELY BEAR, by Roman Muradov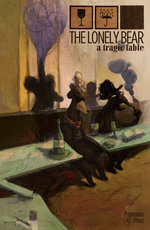 DOPPELGANGER, Tom NEELY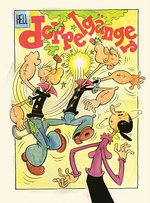 LIVING THINGS, by Lizzy Stewart, published by Little Otsu [This was actually picked up at Craft Wonderland just before Christmas]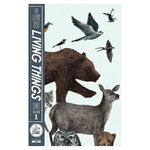 The following are creators and websites gleaned from our very useful friends, business cards and promotional postcards. (To all the naysayers who say print serves no purpose, i beg to differ.) Click, browse, and enjoy.