ai ai ai... so much going on...
April 3, 2010
Apologies for the long delay on a new update, kids. There is truckloads of stuff happening around these parts. I'm just now wrapping up production on the mammoth alternative manga anthology AX. This book will be blowing people's minds, i personally guarantee. And Top Shelf is gonna be out in force on the convention circuit this year, so make sure that when you get out to swing by our table and say hello. Mostly some random stuff here... strap in.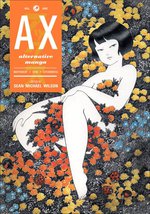 • Top Shelf alum Steve (Bughouse) Lafler is partnered up with CO2 Comics to bring two titles to the world in the form of webcomics. The first is his long out-of-print, surreal, stream-of-conscious Dog Boy. This might be considered developmental in Steve's career, but i love this stuff, and holy shit what a wild ride it is. Why are we here? What is the meaning of life? Read Dog Boy and all will become clear.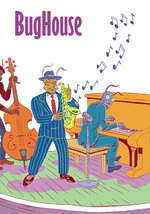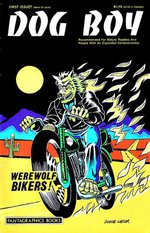 Then, no less than Steve's new masterpiece, El Vocho is available as well. I read this when i was crashing at Steve's bitchin' digs down in Oaxaca. Love it! (El vocho is the colloquial name for the classic Volkswagen Bug in Mexico, which were still being produced until not too long ago.)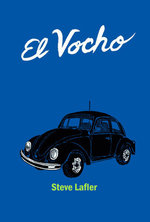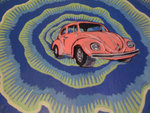 • I don't know what this is for, because it came to my in-box in Spanish, but it sure looks cool.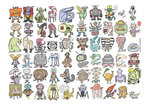 • And speaking of cool art, here's a couple pieces by regular feature Gregory Benton. I'm not exactly sure if this is just developmental art or what, but i do believe Gregory is working on a new comic! It's about time, m'man!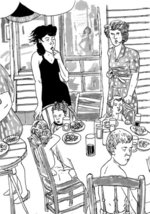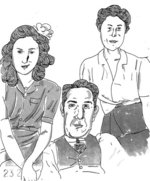 • Illustrator Ryan Peltier has a fine new website... i really dig this kid's chops.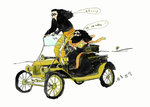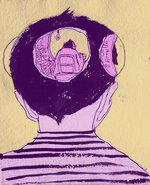 • Tara and Josh are making a movie about The Center for Cartoon Studies called Cartoon College... and they need YOUR help! Donate to their Kickstarter Fund. (I've been to CCS and know many of the people who've been a part of it. It's a truly magical place for comics and worthy of support.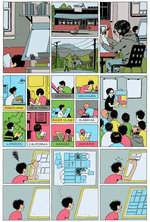 [Art by Joseph Lambert]
• Here's a blast from Top Shelf's past!.. a new "picture cocktail" written by myself and drawn by the great Rick Pinchera. La Chica Rosa. This was done for a create-a-cocktail contest Whitney Matheson ran last month in Austin for SXSW. I taste-tested this at a cocktail party i had last month, and let me tell ya, it's delicious! Sadly, we didn't win the contest.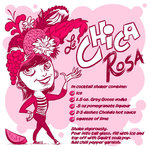 • The new Box Set (V) is out from Swiss publisher B.ü.L.b. And as always, looks unbelievably cool.