ouch...
September 21, 2009
Has it really been that long since the last blog post? O.k. here's a few nuggets for your perusal.
• A recent Jeff Lemire podcast interview rocks at Ink Studs.
• Check out Chris "Elio" Eliopoulos' awesome mini-comic Milky Way Shuffle. And if y'all haven't read his stellar strip "The Bravest Niño" at Top Shelf 2.0, then get to it!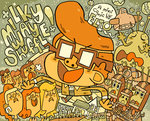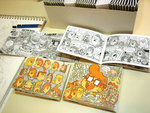 • Peter Kuper's new book Diario de Oaxaca is forthcoming from PM Press. Peter's travel diaries are stunning to behold. (And i'm not just saying that because we published his sublime monograph Speechless.) He's touring quite a bit in support of the book... learn more here.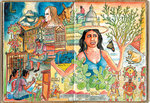 • Caryn A. Tate's Red Plains is a mainstay on Top Shelf 2.0. She's interviewed by Jason Sacks at Comics Bulletin. (Art by Larry Watts.)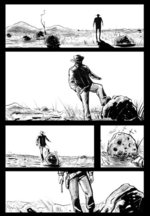 • Will Dinski has a new mini-comic available now, called Covered In Confusion. Hoo-eee, i can't wait to read this puppy.