top shelf wunderkind Alex Robinson makes Pop Candy's
December 17, 2008
Top 100 People of 2008 list! Big ups, Alex!
• James Kochalka interviewed by Giant Robot, for his third Little Paintings show.
• Libby Egan took this snap while in Minneapolis over the Summer. Top Shelf love is everywhere!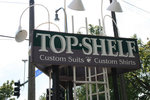 Thanks, Libby!
• A bitchin' Wolverine piece from Matt Kindt. Damn, i work with some kick-ass peeps.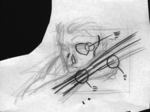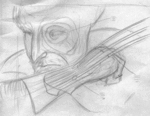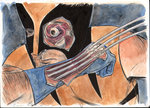 • Here's a first round of cover comps for the collected Essex County Trilogy, by Jeff Lemire, and designed by Jeff and Matt Kindt.


• More new Soap Lady art from Renee French.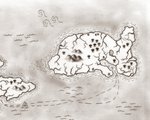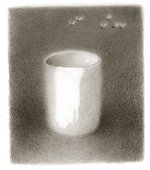 • Man, i sure won't miss THESE ass-holes.