bloggedy blog off to san francisco
February 8, 2006
Haven't posted in a few days. My bad. Slammed getting ready for WonderCon (leaving in the morning), down in San Francisco. And unless i find a computer to borror, i might not be able to post yet again for another week or so. We'll see.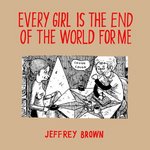 Meanwhile, just put three new books to bed... Jeffrey Brown's epilogue to the Girlfriend Trilogy, called Every Girl is the End of the World for Me. Cry Yourself to Sleep, by Jeremy Tinder. And the long-awaited Tony Consiglio graphic novel, 110Per¢. Damn fine comics, all, if i do say so myself.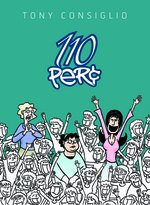 Also, finally finished reading the controversial House of M, and i have to say, i really enjoyed the hell out of this book. I think Bendis "gets it" in a big way. As a LONG-time Marvel Zombie, i think that everything flowed very logically, and as always, his characters were spot on. I can't attest to how this read as a serialized comic, because i don't play that game; but it reads great in trade format.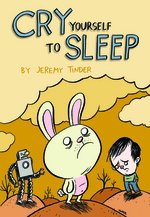 I hear a lot of displeasure in the bloggosphere about this book (and Bendis' New Avengers as well) because he kills characters. Well my friends, in spite of the fact that you don't see it on CNN, people actually die in battle. And with capes like this (Scarlet Witch) who have massively cosmic powers, well... shit happens. That's life. Deal.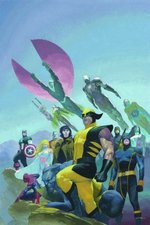 Anyway, after reading this, and reading some of the ideas behind Civil War (HATE that name), i might give that a look see.