May 25, 2010 / More →
Here is Eric Skillman's sublime cover.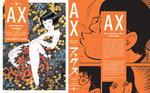 • Terrific cartoonist Jesse Hamm penned two stellar blog posts on what made the late, great Frank Frazetta's work so transcendental. Frazetta was blowing my brain on his Conan and sundry Howard paperbacks, long before my comics addiction.
• Steve Lafler has released a new song The Ballad of the Bug, in honor of his forthcoming graphic novel called El Vocho.
When i was in Mexico a few months back i had the pleasure of reading this new book (from the original art) and listening to Steve perform this song on his rooftop, enjoying local moto and mescal. With his penchant for metaphysical spiritualism in full force, i can't recommend El Vocho highly enough. Steve is a truly gifted storyteller.
• Officially booked travel and lodging for Minneapolis Indie Expo (MIX) this August. Looking forward to checking out the comics scene there!
• Random art that arrived with a communique from Gregory Benton.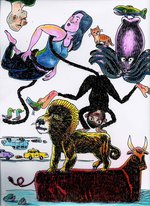 • What Bob said...

• World Cup, baby!!
---
May 17, 2010 / More →
Great time had all around. Three gents sitting across the aisle at Stumptown, sharing a table, really blew my brain — Matt Sheean, Jed McGowan, and Malachi Ward — all worth your attention. Everything they had to offer was sweet, so just check out their links.
It always great bumping into old friends, like Chris (AdHouse) Pitzer, Josh Cotter, and Jimm Rugg, and making new ones, like the super-charming Anne Koyama of Koyama Press. And while i do love Portland, it sure is great to visit Toronto. Hands-down, Christopher Butcher and Peter Birkemoe are smooth operators and run my favorite comics festival in North America. Oh, and i spent no less than three hours rummaging through the best comics shop in North America, The Beguiling.
Between these two shows i scored lots of swell loot. To be honest, i'm not sure exactly which of these two conventions any of this came from. It's all such a blur. Standouts include:
- The Klingon, by Ian Smith. (Cover by Mike Russell.) Tiny little chapbook that made me laugh out loud. One of the funniest things i've read in a long while.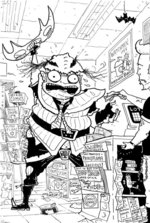 - Tigerbuttah. A faux Little Golden Book by Becky Dreistadt. I wrote about Becky's work after APE last year. I don't see her name around a lot, which is a shame, as she's one of the most talented young artists in working today.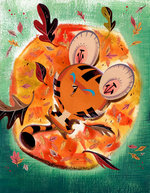 - Rambo 3.5, by the aforementioned Jim Rugg. Oh shit! Rambo and George W. mixing it up against the commie scum of the earth. Rugg is nothing short of a fucking genius. So much so, even his "throwaway" stuff is brilliant.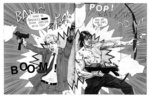 - Solipsistic Pop volume 2, anthology of British folk. I'm a lover of anthologies, and will be the first to admit, most of 'em are more miss than hit. The puppy is almost all hit. Great stuff by Jack Noel, Daniel Locke, Sally Hancox, Adam Cadwell, Lizz Lunney, Marc Ellerby, and more, all in a fancy-pants black & blue color pallet. Good stuff.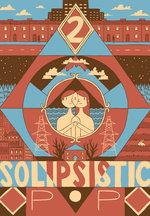 - And HUGE thanks to Peggy Burns from Drawn & Quarterly for the copies of James Sturm's Markey Day, and Dan Clowes' Wilson, two gorgeous new books i can't wait to dive into.
• Kevin Cannon has tweaked his awesome website! This mother-fucker can draw! And did i tell you his book Far Arden has been nominated for an Eisner this year? I did? Well, one more time, For Your Consideration
You can read the entire book for free right here.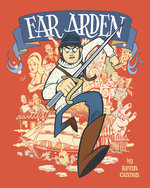 • Lizz Lunney (Mentioned above) just keeps cranking out the great mini-comics. Her stuff is witty, cute, and funny as hell. Big Cat Parade arrived in my po box, to my delight and my son as well, who laughed mightily at "The Food Dudes." I got to see Lizz briefly at TCAF too! Whoo hoo!


• Caryn A. Tate's Red Plains gets high marks AND an interview at Sequential Tart, then a fine interview over at Comics Bulletin.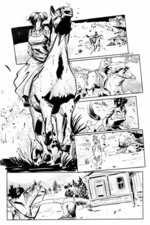 • Another TOTALLY worthy Kickstarter project, this one from T. Edward Bak. Take it was, Bak:
"I am at work on the natural history-oriented graphic novel biography, WILD MAN - The Strange Journey and Fantastic Account of the Naturalist Georg Wilhelm Steller, From Bavaria to Bolshaya Zemlya (and Beyond), currently serialized in the Fantagraphics quarterly comics anthology, MOME.
"WILD MAN is a work-in-progress, with a little over 100 completed drawings, so far, and hundreds of new drawings forthcoming.
I was recently awarded a residency in Talkeetna, Alaska, to work on this project during the summer, and aim to raise $3000 by July 1, 2010 to cover supply costs, travel expenses and a field drawing expedition through the Aleutian Islands, where the subject of my biography traveled with the Second Kamchatka Expedition's return trip to Russia in 1741. Your support not only insures the success of WILD MAN, it enables you to own an original drawing from the book, or art from the limited edition supplementary, "Beasts of the Sea".
Sample drawings and art can be viewed on my blog and you can follow Steller's story beginning in the Summer 2009 Volume 15 of MOME, through to the current issue, with more episodes on the way.
• Finally, here's what's killing the Gulf of Mexico as i write this.
---
May 3, 2010 / More →
Here, ladies and gentlemen, for your reading entertainment, is the third in a series of guest columns by Trevor Dodge. Take it away, Trev.
••••••••••••••••••••••
Picturebook Pedagogy #3: The Medium is The Message
I'm fully realizing this term how impossibly ambitious most college-level comics courses are, especially ones that mostly function as gateways to the picturebook world. Taking introductory courses in comics isn't at all like taking intro courses in such absurdly/broadly/badly-drawn literary genres like fiction or the essay. Because at least as far as these particular genres are concerned, they have a mommy, and mommy's name is Prose. Prose, of course, is the low-tech artform of clunking down letters next to other letters so as to create things called words, (which are of course clunked down to other words), and when you get enough words together, you call that a sentence (which of course are clunked down next to other sentences), and when you get enough sentences together, you call that a paragraph (which aren't exactly clunked down next to one another so much as stacked on top of each other like a tower of Jenga blocks).
I belabor this digression with you here only to underscore how ingrained these ideas are for us because we've been taught these systems of ciphers and architecture from, well, before we were born (if your mommy never talked to you in utero, shame on your mommy. Bad mommy!), to the point where these systems feel completely natural to us.
But you know something? They're not. Words are comprised of letters. And letters are pictures for sounds. Remember Hooked on Phonics? And but also, why does your alphabet (ahem, The Romans' alphabet, sorry) look and sound different from someone else's alphabet (say, The Persians')? Because it was designed that way, silly. Didn't mommy never teach you nothin?
I brought this genre issue up with Mister Warnock, who immediately took issue with the comparison and fired off this response:
Really? Fiction and essays are genres? Really? I bristle when comics are mentioned as a genre, because anything under the sun can be the subject matter in a comic. And I would think the same about an essay. Fiction? Not sure. But even within that rubric the potential seems rather broad.
I, too, bristle at the description of comics as a "genre," and I wonder if we too often confuse that particular term with the term "medium." Because with comics, this simple transposition could too easily privilege the subject matter of comics over its form (or its genre, which may very well be connected to issues/ideas of form). An example of this problem might be easier to see in the assumptions of lay readers of poetry. A lot of students in my own survey courses assume a poem largely to be a derivation of a genre we can easily identify as the sonnet: it has an iron-clad rhyme scheme, runs 14 lines, and usually has the same sensibility of an emo kid crying. To view all of poetry (which is a medium) through the narrow lens of the sonnet (which is a genre) is largely to not see the medium at all.
To Brett's point, though, the same could be said about the medium of prose, which takes specific form in genres/traditions we might label as the short story, the novel, and/or the essay. Because where The Bartender and I might quibble over what is/isn't a genre, there's no doubt we are in lockstep in believing very fervently that comics is a medium, and thus is capable of doing a wide range of communicative tasks.
So to the pedagogical problem at hand: with only three months to teach a course introducing an entire medium, what are the essential works in said medium? I wrestle with this question at least three times every academic year, when I draft my reading assignment sequences and submit orders to the campus bookstore. And at least three times every year, I end up feeling like I've cut corners in all sorts of ways (time, mostly, but also factoring in price, length and relevance) to boil down an entire medium to an arbitrary list that always leads to the "But What About ____?" nagging that haunts me from week to week.
This winter/spring, I've been teaching two courses on comics at two very different colleges. One is a private fine arts school, the other a public community college. The former uses the traditional 16-week semester schedule, the latter an 11-week quarter. Both courses approach comics for their narrative/literary qualities, and largely serve as introductions to the medium. As I mentioned in my inaugural post here, I'm finding that as I teach these courses more and more, a wider and wider range of students are coming out every term to take them. This is both exhilarating and daunting, and I've had to adjust my reading assignments accordingly.
Here, then, is a combined list of the texts I'm currently teaching between the two classes. I've also done my best to provide a brief rationale for each text because, well, I like to think my mommy taught me plenty. (The Bartender, too, as far as that's concerned!):
Scott McCloud: Understanding Comics
(What, you didn't read my last post? For shame!)
Robert Kirkman and Tony Moore: The Walking Dead Vol.1: Days Gone Bye
Zombie comics always hit a nice gooey soft spot with my students for some reason, and Kirkman's series is arguably the best thing going in monthly horror books. I usually work in some cultural studies work on the Comics Code Authority, which always brews an interesting conversation about the lines between making art and consuming product.
Chris Ware (ed.): McSweeney's #13
No single book convinced me I needed to teach a course on comics more than this one. Ware gives us not only a beautiful art object, but an impressive history lesson in the Western comics tradition. The range of contemporary work in this single collection is unmatched.
David Mazzucchelli: Asterios Polyp
Believe the hype. AP was worth the wait. It's quite literally something theory heads, philosophers, graphic designers, narratologists, art critics and a whole gravytrain of academics have been waiting for years to talk about. I recently hosted a reading discussion about this book at the Stumptown Comics Fest, and I was amazed by how quickly a group of strangers could fall so easily and deeply into a sustained conversation about representation, structure, and human relationships.
Matt Kindt: Super Spy
Gorgeous design both in its artwork and narrative interlacing have always entranced me. I was fortunate enough to get Kindt to visit one of my classes a few weeks ago, and he was completely comfortable sharing his process, aesthetics and agenda for comics with us. Also, students who read this book the first time I taught it (three years ago) are still talking about it.
Frank Miller, Klaus Janson & Lynn Varley: Batman: The Dark Knight Returns
I taught an entire literary theory course at Clackamas CC last year on Watchmen, and I burned myself out not just a little on the experience, this despite having Dave Gibbons beam into the classroom via videolink and charm the collective/proverbial pants off us for a full hour from half-way around the world. Because Watchmen is frequently paired with TDKR both aesthetically and rhetorically, I thought it was simply time to swap them out. Yes, it's cliche and pat to describe Miller's characterization of Bruce Wayne as having almost timeless relevance for whatever political strife we might be experiencing, but that doesn't make it any the less true.
Will Eisner: Last Day in Vietnam
Until this year, I had never taught a full Will Eisner book. Now, after doing so, I will never repeat the mistake. In Western culture, Eisner is to comics what Shakespeare is to drama; it's getting harder and harder for me to see them sharing variants of their given name ("William") as mere coincidence. This isn't about genius either, necessarily. Both Mister Eisner and Mister Shakespeare fundamentally retooled their respective artforms and updated them for application in their contemporary culture. One of those things people like me like to talk about with Shakespeare is how he blurs high and low art forms in drama, appropriating from and rebroadcasting to the popular culture. Eisner does exactly the same thing in comics. Neither men were careless about what they were doing, either.
Will Eisner and Frank Miller: Eisner/Miller
I've been excerpting from this book for years, but deliberately bringing TDKR and LDiV into the reading assignments set up the perfect theory + practice framework for me to use the full monty. Plus it gave me an excuse to have Diana Schutz come in to talk about how editing comics is an artform entirely unto itself.
Diana Schutz (ed.): Sexy Chix and Noir
I just mentioned Schutz's editorial prowess, and this term I'm teaching two of her anthologies from Dark Horse Books. Academia tends to give a lot of attention to long-form work in comics, but not nearly enough to the medium's ability to tell effective stories with a shorter burn. Just as we differentiate between the novel and the short story in prose, we need to be better about differentiating between the "graphic novel" and the "graphic short story" in comics. And probably the first place we need to start is being more precise and responsible with that well-meaning but nonetheless terrible catch-all phrase "graphic novel," which is far too often used euphemistically by people who are actually talking about the medium of comics but are somehow incapable of using the term "comics." But I digress, per usual. Short-form comics have a wide range as well; we can talk about cartoons, webcomics and newspaper strips as kindred spirits to prose poems or micro fictions, but there is definitely a lot of room between these ultra-compressed forms and much longer pieces we call graphic novels/memoirs. The work of Yoshihiro Tatsumi comes immediately to mind, whose work always reminds me of the best stuff by clear masters of the short story in prose, writers like Charlotte Perkins Gilman, Raymond Carver, Eudora Welty and Jorge Luis Borges, as well as contemporary genius-craftspeople like Gary Lutz, Monica Drake, Matt Bell and Lidia Yuknavitch.
Alison Bechdel: Fun Home
In past years I've used Marjane Satrapi's Persepolis in my intro classes, but after teaching Bechdel's book in an expressions/articulations of femininity in comics course last year, I decided to swap them out. Autobiographical stories are arguably the medium's most poignant and powerful expressions, and this is something the New York publishing houses have known for quite some time. There is literally way too much to choose from when it comes to amazing autobio comics, so any single choice is doomed to come across as myopically arbitrary. But as much good stuff is out there, Bechdel's Fun Home stands above most in terms of its emotional resonance, intellectual playfulness, and meticulous composition. Craig Thompson's Blankets is a close second for me in these regards by the way, and you have to know that I really hate even the possibility of implying Thompson is in ANY way secondary. This is partly why this upcoming fall I'll teaching an entire course in autobio comics, and yet another in the winter, where I'll have the opportunity to teach both Bechdel and Thompson, plus a whole bunch of others—-Harvey Pekar, Jeffrey Brown, James Kolchaka, Phoebe Gloeckner and Aline Kominksy, just to name a few.
Lynda Barry: One! Hundred! Demons!
During my first year as full-time faculty at the community college, Lynda Barry graced our department by both giving a lecture and writing workshop that still has the campus buzzing nearly seven years later. The frenetic energy and honesty in her work—no matter if it's her comics, collagework, or even her prose—-always catches at least one student in the exact place and time that (s)he needs to be caught, and I'd be lying to you if I tried to downplay how much of teaching boils down to turning on just one person to an artist that utterly blows their mind and forces them to see the world from a different point of view. For many students, Barry has been that artist. The planet is truly a better place because she is on it.
Tezuka Osamu: Buddha Vol. 1: Kapilavastu
I am largely ignorant when it comes to comics in other cultures, especially Japanese comics. Last year I decided to take a play out of one of my literature prof's books and to assign one text/artist in the class that I knew was of significance but had not read yet. In essence, to force myself to engage the material much the same way my students are asked to do. Osamu's mashing up the spiritual with the carnal and commodity fetishization is an astonishing artistic move; where most efforts like this come off as sophomoric hackery, Osamu's work manages to find a truly transcendental mindspace that only the comics medium can deliver.
So there's the list, and there are huge, obvious omissions to be sure. What are they? If you were designing your own "Comics 101" course, what would be mandatory reading for your students? Any particular works in this medium you'd use to draw their attention and make your arguments?
---
April 21, 2010 / More →
It's official, Chris and myself canceled our trip to Stockholm for the Swedish SPX, because of the chaos surrounding European air travel right now. What a drag. I'm SOOOOO gonna miss this! The great cartoonists. The girls. The food. The girls. The beer. The girls. Very sad day here at Top Shelf West Coast Headquarters.
As a consolation, i'm finally posting some snaps i took at Emerald City Con several weeks back... a picture of Emi Lenox and Jeff Lemire, and a plethora of sweet commissions Jeff did at the show.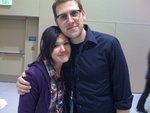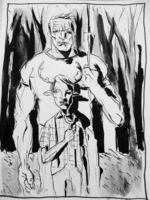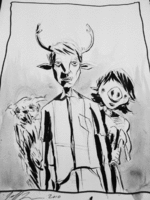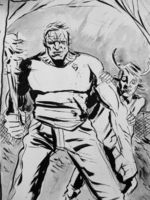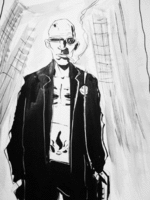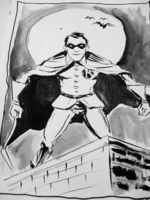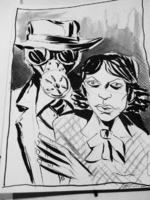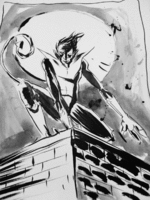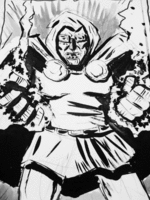 Ooh, and here's some character art from Jeff from his forthcoming Top Shelf graphic novel Underwater Welder!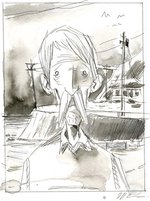 ---
April 19, 2010 / More →
certain if Chris and myself will be able to get on a plane bound for Stockholm, Sweden. (If we DO get to go, it's good thing i'm checking weather reports... it's supposed to SNOW the day we arrive! Yikes!)
• former intern, current ink-stud, and soon-to-be CCS grad Jen Vaughn thankfully took some snaps of our set-up at MoCCA this last weekend. Thanks Jen!
Here are three of those amazing Swedes: from left to right, Mats Jonsson, Kolbeinn Karlsson, and Simon Gärdenfors.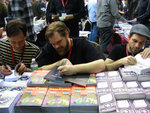 Mats and Kolbeinn.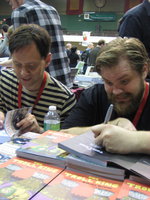 Jen and Leigh.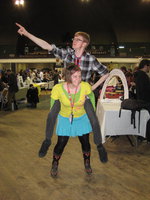 Leigh and Chris.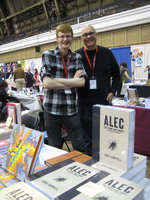 • Cool, Colleen Coover and Paul Tobin talk Gingerbread Girl with Newsarama at C2E2 this last weekend!
• How cool is it that three of our graphic novels are recently nominated for Eisner Awards. (The Eisner Awards, if you're new to comics, are the equivalent of the Motion Picture Academy Awards. So to win an Eisner is like winning an Oscar.) That said, for my money, Kevin Cannon's epic Far Arden was misplaced, and should have been nominated for Best Original Graphic Novel, and not Best for Kids nod. But trust, i ain't complainin'! And big ups to Eddie Campbell (Alec: The Years Have Pants) and Jeff Lemire (Essex County) for their noms in the Best Graphic Album: Reprint category.
And let me tell ya folks, these weren't nominated for no reason. They are works of shear beauty.
• Cartoonist and animator extraordinaire Graham Annable has a swell new set of prints available. I know i might sound like a broken record on the matter, but is one of my favorite storytellers, in any medium. I'm not a big horror fan in general, but the macabre nature of his stuff hits all the right notes. Very very intellectual, scary, and often times laugh-out-loud funny.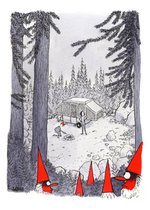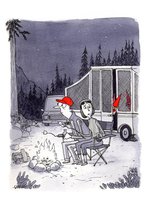 Here's his most recent one right here. And there are 36 more on The Grickle Channel.

Oh, and also make sure to buy his awesome new comics collection, edited by my pal Diana Schutz, The Book of Grickle.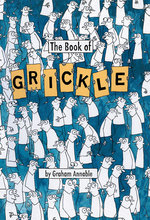 • How bitchin' is this Sweet Tooth cover by Jeff Lemire?!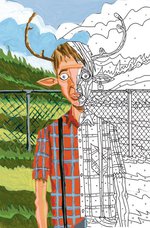 • So, i just did some comics shopping, and also received some books in trade from my pals Joe and Eric over at Image. There's some real nice stuff coming out these days. But two books kind of let me down. On the plus side, holy wow!... Peter Bagge's Other Lives from Vertigo is one tight package. Can't wait to dive into that one.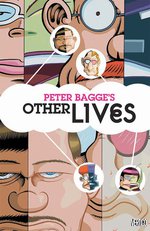 And while i'm not big on floppies, i picked up a mad-crazy comic called Lose #2, by Michael Deforge and Koyama Press. This is some freaky weird shit and utterly compelling.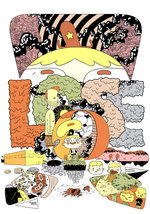 Somehow i missed #2 of Brian Wood and Becky Cloonan's Demo. #1 & #3 were simply awesome... this team rules, and the first Demo series is one of the very very few titles where i think the floppies trump any collected printed. (I'll need to get that run bound.) In any case, i've been a fan of Brian's work since way back, and Becky's work here is nothing short of a triumph. Her work is growing in leaps and bounds. (And, hey Brian, when are we going to see all-in-one collected editions of Channel One and The Couriers?)
There appears to be (drumroll please) yet another new comics publisher here in Portland, called Revival House Press. I picked up yet another floppy in Mike Bertino's Trigger #1, and boy am i stoked!! I've been following Mike's work almost since i started in comics way back in the mid-90s. I know he's been doing lots of painting (beautiful stuff, too) but it's really awesome to see Mike back into comics. He's the real deal.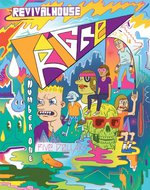 Somehow i missed the tasty Oishinbo A la Carte series of manga books until recently. "... a fascinating journey through the world of cooking and food culture." I'm sold!! Published by Viz, i have two volumes so far, and plan to score as many as i can lay my hands on. This series has exquisite unifying design and yet each book is identified by it's own color scheme. Written byTetsu Kariya and drawn by Akira Hanasakihe, the art, concept and execution are all outstanding. Highly recommended.
Now, in the disappointment phase of this post, two books i was totally anticipating came out, and i'm afraid i'm going to have to pass on them. Please keep in mind... i'm usually a sunshiny and (as Mom used to say) If You Don't Have Anything Nice To Say, Don't Say Anything kind of guy, and my beef is with the production of these books, not the content, creators, or publishers. First, Dash Shaw's Body World. I love Dash and i love his work. He's a forerunner in contemporary formalism and great fun to talk comics with. But as beautiful as the art is, the way this book is read (flipped on its side and read top to bottom, end over end) drives me nuts. (Marvel's recent Spider-Man daily comic strip collection did the same thing.) This is like nails on a chalkboard to me. Sorry. Also, Craig Yoe (who is a flipping genius comics historian, and whose praises i sing loudly and often on this blog) put out a collected edition of Dan DeCarlo's Jetta comics. The DeCarlo content is fabulous, but why oh why did Craig feel fit to pad the book with upwards of 30 pin-up by various artists... if anything, maybe half a dozen would be acceptable, but on my budget, this just won't fly. I want DeCarlo.
Finally, on the mind-bendingly gorgeous side of the spectrum, two books from Image came in that blew by little brain wide open. I've read a lot of good things about I Kill Giants, by Joe Kelly and Jm Ken Niimura, and if reads half as good as the magnificent oversized hardcover collection, then am i in for a treat. Then, Ivan Brandon and Nic Klein's Viking: The Long Cold Fire... maybe the most sumptuous, luscious, ass-kicking oversized hardcover in my vast library. Fuck me!, this is so cool it hurts. Like, as in Vikings are breaking down my door and taking advantage of me hurts. A "must-have" if ever there was one.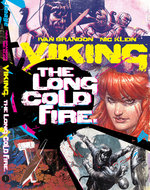 ---
April 9, 2010 / More →
The Swedish Invasion has arrived on American soil. This just in... the new volume of From The Shadow Of NORTHERN LIGHTS.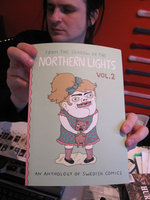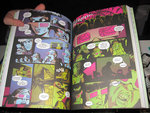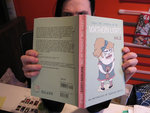 The parties start tonight at The Rocketship in Brooklyn! Wish i could be there.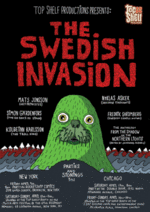 • A new Bwana Spoons / Grass Hut print is available. What a beauty, eh?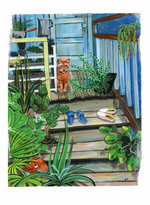 • Cool cover concepts by Colleen Coover for the forthcoming Gingerbread Girl, with art by Colleen and written by Paul Tobin. This is a work in progress, just to show process. We're still not sure how the final will turn out.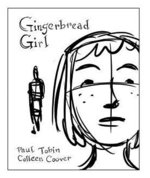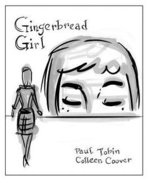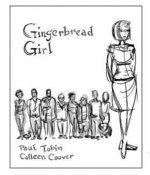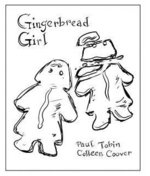 • New cover art for Jeffrey Brown's Incredible Change-Bots volume 2 special hardcover. This IS the final art, and damn does it rock!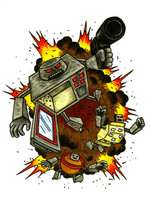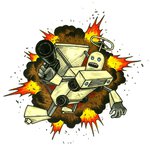 • Caryn A. Tate talks about Red Plains at First Comics News.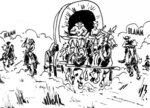 • Cartoonist David Chelsea is going to add one more 24-Hour Comic to his oeuvre tomorrow night. 3rd Annual! 24 Hour! Drawpocalypse! Saturday, April 10! 10AM Saturday April 10 to 10AM Sunday! Cosmic Monkey Comics 5335 NE Sandy Blvd., Portland, OR.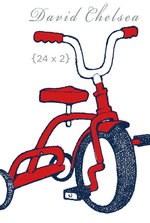 His terrific 24 x 2 comic book (featuring two of his many many 24-Hour Comics and published by yours truly) is still available here, and two more are available to read online. Now Open The Box can be read right here on Top Shelf 2.0, and Jesusland can be read at John Weeks' fabulous Comics Lifestyle.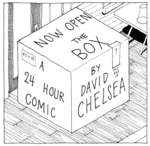 ---
April 3, 2010 / More →
Apologies for the long delay on a new update, kids. There is truckloads of stuff happening around these parts. I'm just now wrapping up production on the mammoth alternative manga anthology AX. This book will be blowing people's minds, i personally guarantee. And Top Shelf is gonna be out in force on the convention circuit this year, so make sure that when you get out to swing by our table and say hello. Mostly some random stuff here... strap in.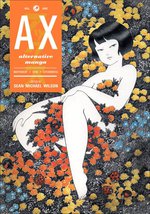 • Top Shelf alum Steve (Bughouse) Lafler is partnered up with CO2 Comics to bring two titles to the world in the form of webcomics. The first is his long out-of-print, surreal, stream-of-conscious Dog Boy. This might be considered developmental in Steve's career, but i love this stuff, and holy shit what a wild ride it is. Why are we here? What is the meaning of life? Read Dog Boy and all will become clear.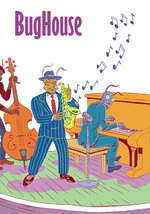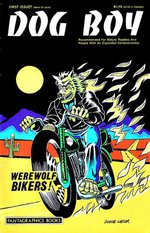 Then, no less than Steve's new masterpiece, El Vocho is available as well. I read this when i was crashing at Steve's bitchin' digs down in Oaxaca. Love it! (El vocho is the colloquial name for the classic Volkswagen Bug in Mexico, which were still being produced until not too long ago.)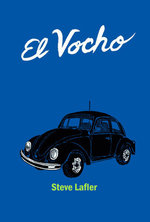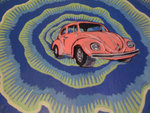 • I don't know what this is for, because it came to my in-box in Spanish, but it sure looks cool.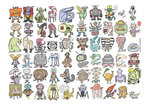 • And speaking of cool art, here's a couple pieces by regular feature Gregory Benton. I'm not exactly sure if this is just developmental art or what, but i do believe Gregory is working on a new comic! It's about time, m'man!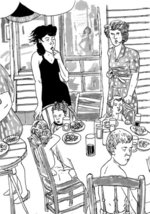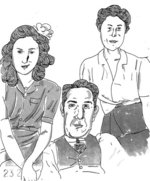 • Illustrator Ryan Peltier has a fine new website... i really dig this kid's chops.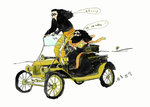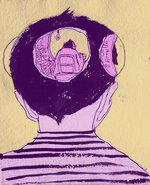 • Tara and Josh are making a movie about The Center for Cartoon Studies called Cartoon College... and they need YOUR help! Donate to their Kickstarter Fund. (I've been to CCS and know many of the people who've been a part of it. It's a truly magical place for comics and worthy of support.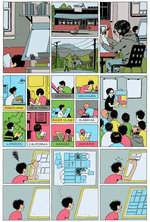 [Art by Joseph Lambert]
• Here's a blast from Top Shelf's past!.. a new "picture cocktail" written by myself and drawn by the great Rick Pinchera. La Chica Rosa. This was done for a create-a-cocktail contest Whitney Matheson ran last month in Austin for SXSW. I taste-tested this at a cocktail party i had last month, and let me tell ya, it's delicious! Sadly, we didn't win the contest.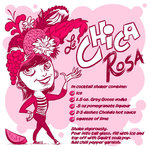 • The new Box Set (V) is out from Swiss publisher B.ü.L.b. And as always, looks unbelievably cool.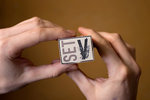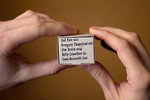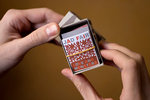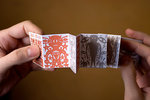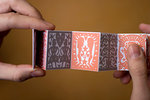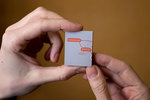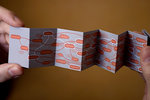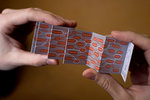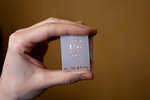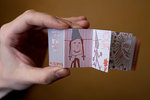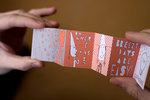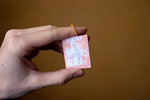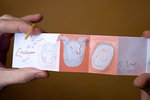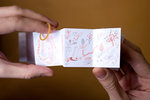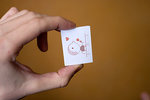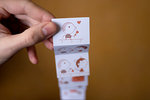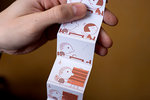 ---
March 18, 2010 / More →
Actually, we just got back. Jeff Lemire, Matt Kindt and myself road-tripped up to Seattle this last weekend for the Emerald City Con, and let me tell ya folks... after attending this show since the very first event, this was one hella rocking show. Great time all around. Hopefully i'll get some pics uploaded to our Flickr account soon. I'll let you know if i do.
Meanwhile, here's the second post by friend-of-Top Shelf, Trevor Dodge. Good stuff!
•••••••••••••••••••••••••••••
Picturebook Pedagogy #2: [Mc-]Clouding the Issue
A couple of weeks ago, an exceptionally bright and talented illustration student (we'll call him "Jim" because, well, that's his name) turned in his written response to Scott McCloud's Understanding Comics, in which he complained that he has had the book either directly assigned or namedropped to him in five other classes at the same institution. UC's ubiquity isn't the problem, he argued, so much as the institutional stutter that sets in i/r/t this particular text with colleges and universities fortunate enough to even have courses in comics. Why, Jim asks, does his school find itself repeating itself so much when it comes to McCloud's book?
Having first appeared in 1993 from Denis Kitchen's little-press-that-could, UC is a book approaching two uninterrupted decades in print and showing little indication that it is slowing down. It's been translated into 16 different languages, is now published by a corporation owned by Rupert Murdoch, and consistently salesranks among the top books on Amazon.com (on March 9, UC's salesrank was around 1,800; the softcover trade edition of Alan Moore and David Lloyd's V for Vendetta, by comparison, was hovering just below 3,800, Frank Miller's Dark Knight Returns just above 2,700, and the "Preludes & Nocturnes" arc of Neil Gaiman's run on Sandman right around 4,000. Did I forget to mention that Amazon indexed well over 4,000,000 titles last year? I'll just keep chirping here while you do that math…). Do a quick websearch for the book's title right now and you'll usually discover within the first 10 links that UC is commonplace on BitTorrent networks, and has been for the better part of five years.
In short, it's simply not enough these days to say that McCloud has become an important voice for comics. We're well past that point. It's a lot closer to the mark to say that McCloud has become the voice for comics, at least as far as academia here in the United States is concerned. It's hard to imagine discovering a fine arts, graphic design and/or humanities department anywhere in this country that hasn't seen the title of that book appear on at least one instructor's syllabus over the past fifteen years.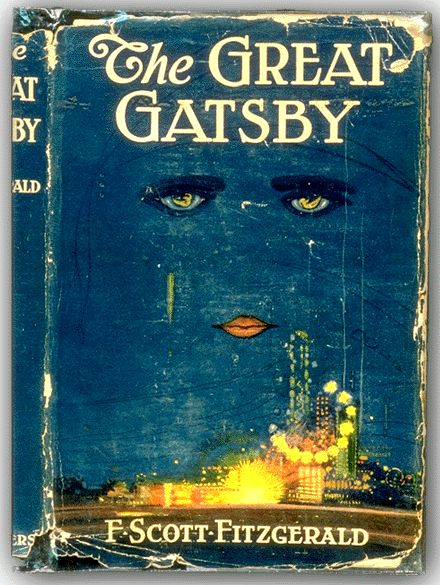 Quick tangent, I promise: when I was taking my undergraduate literature courses, I had much the same reaction to F. Scott Fitzgerald as Jim had to Scott McCloud (it must be something about that "Scott" name, right?). Regarding The Great Gatsby: yeah, I understand "great" isn't just part of the title, it largely enacts a set of cultural expectations that come about as close to the word "mandate" as the U.S. intelligentsia-literati are comfortable with; yeah, I understand that when we use the phrase "Great American Novel" to describe another book, it's almost always this one we're really talking about. See, I read Fitzgerald's book, and I was largely non-plussed by it, but I also went into reading it with the culture largely having made up its mind about this particular expression long before I came to it (c.f. J.D. Salinger's Catcher in the Rye for similar meh-ness; as I type this, my discourse community is currently mourning the passing of Mr. Salinger, who, in his post-Catcher time with us here on earth, made the lives of a lot of fawning literature scholars insanely, litigiously difficult with an army of lawyers rivaled only by the likes of Steve Jobs and C. Montgomery Burns). UC apparently for a new generation of students is now such a text.
As McCloud's text rages on to its umpteenth printing and into its further entrenchment in the bunkers of academia, it's probably important to point out something McCloud himself addresses early on in UC. And that something is this: McCloud owes a great deal to Will Eisner, whose work in both the practice and theory of comics is absolutely essential to the medium's growth in the United States. Now, of course, I'm not telling subscribers to the RSS feed for this fair blog anything they don't know (ya'll are a clever and well-read bunch!); one only needs to contemplate the meteoric and magnificent career of Michael Chabon to see how important and influential Eisner was to an entire generation of artists after him (not just comics creators, either; Chabon might have won his Pulitzer in the post-Maus era, but it was awarded for a superb sprawl of sentences and paragraphs b/k/a The Adventures of Kavalier and Clay).
See, the reason I repeat what's already been said by plenty of others on this Eisner→McCloud tip is that UC is probably already the first academic explication of the medium U.S. college students are exposed to, and could very well be the only theoretical approach to comics most students will read (and let's make sure we distinguish between "most" and "serious" when it comes to students, because serious students like Jim are sure to push far into Eisner's critical oeuvre, as well as into excellent contemporary criticism by the likes of Charles Hatfield, Danny Fingeroth, and the late Lillian S. Robinson). Those of us who still have a Kitchen Sink printing may not be thinking about this—let alone worried about it yet—but if what Jim is saying hits even remotely close to the mark, Understanding Comics has become this generation's Ways of Seeing (or The Medium is the Massage before that). In essence, as his generation's John Berger, Scott McCloud is—for the lack of a better term—The Man. (Hell, even Eisner himself defers to McCloud in these regards, blurbing UC as a "landmark dissection and intellectual consideration," insisting that "everyone…anyone interested in this literary form must read it. Every school teacher should have one." To my student Jim's point: we're close to the point—if not already past it—where Eisner's phrase "should have" is an anachronism, and needs replaced with "already has.")
This poses a particularly itchy problem for me because, well, I like Scott McCloud, and a big part of that has a lot to do with him helping me discover a way to talk about comics beyond the sophomoric blathering always inherent to the "Who Would Win In A Fight Of ___ Vs. ____?" postulation that, if you spend enough time in comic book shops (guilty) or in courses on comics (ditto) are far too familiar and usually endowed with a deadpan philosophical delivery that is both unmistakeable and desperate. I've taught McCloud's book, either in pieces or in its entirety, for the better part of a decade, and Jim's grumblings now have me seriously thinking about something I frankly hadn't given much thought to and probably should have.
So here then, fair Top Shelfers, here are my Top Ten Reasons To Continue Teaching Scott McCloud's Understanding Comics. And because I've always been a Team Conan guy, we're doing it Letterman style:
10) Scott McCloud is genuinely a genuine human being. I know this because I had the pleasure of meeting him when he taught a week-long workshop at PNCA's inaugural Graphic Novel Intensive in Portland in 2007. While here, he also gave his amazing Keynote presentation (I'd call it a Powerpoint show but I refuse to degrade it in any way, especially by using the term "Powerpoint") in the Weiden + Kennedy forum, the props for which were his own adorable little family. His wife and daughters were touring the country with him for the then-recently released Making Comics, and I can tell you it is quite literally impossible for me to be objective about McCloud and his work simply because his youngest daughter back then could melt diamonds with her intelligence and bashfulness. In short, McCloud has made comics not only his life, but that of his entire family. That's quite a commitment.
9) Twitter. I'm being serious here. This really matters. Now, true: McCloud hasn't yet developed the ninja speed of Warren Ellis or Brian Michael Bendis when it comes to rapidfire updates on Twitter. However, he's a frequent enough flier on the failwhale airship to warrant mentioning, and his contributions are typically comics topical, looping back into his source texts and extending/exampling their arguments. On large, traditional academic work tends to be a snapshot of the time, place and circumstances during which the research was conducted and final analysis made, and is usually already outdated by the time said work appears in front of another pair of eyes besides the scholar and her editors. McCloud's presence on the web is both pervasive and long-standing, and he uses his online avatar much in the same way he does his cartoon self in his comics. That is, he extends the conversation through a variety of media; just take a look at his TED presentation from a few years back, when things like myspace, blogs and Facebook were mostly in their infancy, and Twitter was but a sparkle in the collective eyes of Jack Dorsey, Evan Williams and Biz Stone.


8) Don't say he didn't tell you so. McCloud has long championed The Internet and World Wide Web as offering comics an exciting opportunity to multiply and mutate, and he is among those least surprised by the rise of webcomics as not only worthwhile creative expressions in and of themselves, but social hubs for creators and readers to come together in ways a previous generation of comics artists could only dream. When McCloud's sequel to UC—Reinventing Comics—was published in all-too-appropriate year of Y2K, many in the comics community snorted at some of its predictions and prognostications for how a traditionally print-bound medium like comics would not just survive in the digital age, but thrive. If the names Penny Arcade, Dinosaur Comics, Perry Bible Fellowship, Get Your War On and Top Shelf 2.0 mean anything at all to you…well, you get the idea.
7) Visual rhetoric. McCloud understands the power of images, and uses them to great effect in his theoretical work. You know the maxim "a picture is worth a thousand words"? Whoever coined that phrase way back when surely also invented a time machine, transported herself to 1993, picked up a copy of Understanding Comics, cracked it open to McCloud's enaction/definition of the picture plane, and then invented another time machine to go back and plant that magical maxim in our cultural memories. Go ahead and try to explain that concept using nothing but sentences and paragraphs. I double-dog dare you.
6) Structuralism is still useful despite what happened during the Theory Wars in the 1970s and 1980s. Look no further than David Mazzucchelli's brilliant Asterios Polyp for confirmation that not only has Structuralism survived into the second decade of the 21st century, but has shown itself cuddlingly capable of telling an endearing love story. (None of us could have seen that coming.) One of McCloud's agenda items with UC is to apply semantic/semiotic techniques to a medium that is already largely/inherently semiotic to begin with. Eisner, of course, understood this, but his theoretical explorations of the medium serve and read more like shop talk (no coincidence, then, that he so often used that very phrase in his studies) than does McCloud's full-blown structuralist analysis.
5) Have I said what a swell guy Scott McCloud is already? (Sorry.)
4) Where Eisner was one of the first to tap the educational power of comics, for all intents and purposes, McCloud has largely perfected it. It never gets old watching students' faces light up when they talk about McCloud's book for the first time. Because for them, the realization that they are breathing life into a functional medium is very very real. The medium's viability requires their active participation to construct meaning, that it needs them in ways that prose, film and even a so-called "interactive" medium like videogames do not. Consider for a moment that as you're reading this, there are literally thousands of film screenings happening right now that don't require your presence. Eisner taught us the democratic nature of comics through the wide range of texts his studio produced; McCloud enacts this by turning on a light inside his readers that only seems to burn brighter going forward.
3) Pleased to meet you. For many of my students, UC is not only the first textbook they read in my classes, but it is quite literally the first major comics work of any heft or substance they have ever read. (Ever as in, you know, ever?) When I started teaching full courses in comics, I'd say close to 90% of the students were already familiar with the medium and had read at least one trade collection or graphic novel. I'd peg that number closer to 50% these days; on the surface, someone might argue that this marks a decline in comics readership, but I really don't see that from my vantage point. What I'm seeing is more and more students coming to class having heard about stuff going on in comics from other people and/or media experiences. In short, they are curious. And curiosity is a very good thing not only for pedagogical purposes, but also to breathe new life into the comics industry. My comics courses are easily the most diverse classes I teach (I also teach fiction writing, composition, lit theory and games studies) in terms of student ages, races, class, and gender, and a large number of those students are coming in largely just to see what the medium has to offer.
2) The Creative Process. McCloud dedicates an entire chapter to explicating "Six Steps" for artists. Over the years I've had a fair number of students howl about McCloud's clinical vivisection of "the artistic process," something they may largely inuit or even think of as a form of magic, and how confining/cold that particular part of the book can come across. But what tends to happen after the initial disgruntlement and bristling is always worthwhile: exploring, communicating and discovering how comics are part of rhetorical efforts that transcend not only genres but discrete media.
1) The Conversation. McCloud's Understanding Comics has given us much to consider and argue about over the years, and those expressions matter. In the end, they are probably what matters most. After all, isn't that why you're here of all places on the World Wide Web, doing something as horribly low-tech as reading? Seriously, if you were all about the point-click-point-click, wouldn't you really rather fiddle with Solitaire, Minesweeper or Bejeweled all day?
---
March 9, 2010 / More →
and getting stoked for the Swedish Invasion.
• James Kochalka is all over the place right now!!
Here he talks with Tim about SuperF*ckers at Talking with Tim / Robot 6, gets interviewed at Question Riot, then SuperF*ckers gets reviewed at Under the Radar mag.
Snazzy Sean Collins interviews James at Marvel dot com. Cool stuff, including details of James' Hulk Squad for the new Strange Tales collection.


And now, James Kochalka Superstar, Bacharach Galactica.

• Renee French's sublime The Ticking gets some best-of-the-century love at Seul le Cinema.
• The forthcoming AX manga anthology gets a good grade in the special-guest host episode of Inkstuds by Deb Aoki.
• Good gods this is awesome. (Thanks to Cartoon Brew for the heads-up.)

• If i was in Brussels this week, i'd totally attend Museum Night Fever.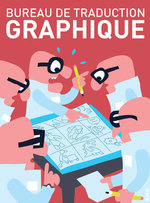 • Check out this sweet illustration by Lukas Ketner, for a Willamette Week article called "Battle Cry."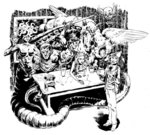 • And now, let's give some props to former Top Shelf intern Jen Vaughn:
Cartoonist Jen Vaughn is thrilled to announce her first SXSW InteractiviZINE! From March 12th to March 16th, she will attend the SXSW (South by Southwest) Interactive Festival in Austin, TX and will "cover" the event multimedia-style in her Interactivitizine! SXSW is chock full of panels, events, and of course parties, related to social media, convergence, video games, start-ups and anything Internet. Upon the conclusion of her visit, Jen will post her drawings, notes, photos and other ephemera from the festival on her website for everyone to share the wealth of information gleaned.
Jen is accepting donations of $5 and up towards her SXSW InteractiviZINE experience via her website. Anyone who donates will receive a LIMITED EDITION (PRINT) SXSW InteractiviZINE full of panel notes, comics and other special goodies made especially by Jen Vaughn.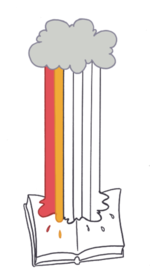 Jen creates a weekly webcomic called Mermaid Hostel. Her previous works include Menstruation Station: Menarche Aboard!, and Don't Hate, Menstruate. She is also an enthusiastic member of the Rare Bits Comics Collective.
---
February 22, 2010 / More →
Acclaimed indy video game designers Pixeljam and award-winning cartoonist James Kochalka are making a video game together called Glorkian Warrior. They are trying to raise the necessary funds to complete the project through Kickstarter.com, and they've put together a really amazing set of awards for people who pledge money. Learn more about this exciting project.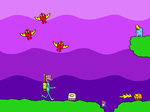 • Top Shelf 2.0 contributor Caryn A. Tate talks Red Plains on the Seattle Geekly podcast.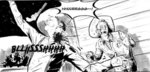 And if you haven't read them already, she's done some great interviews with Robot 6, Comics Bulletin, and Talking with Tim.
• Chris and myself received an email from the incredibly talented artist and manga-ka Akino Kondoh, who is currently living in New York. There's a chance we might meet her while we're there for MoCCA... oh wow. She did the cover for our first volume of collected manga, the AX Anthology, as well as some work inside the mammoth book as well.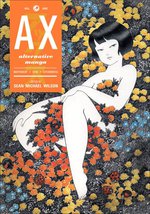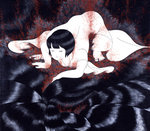 Check out this interview with her, and make sure to stay to the end to see some of her exquisite animation.

Akino KONDOH
Uploaded by gabriel-soucheyre. - Arts and animation videos.
• Here are a couple swanky cover designs for forthcoming books of ours, coming in 2011.
Here's a rough for Eric Skillman and Jhomar Soriano's crime noir thriller Liar's Kiss.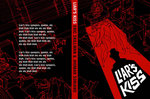 And a cover design for Eric Orchard's Maddy Kettle.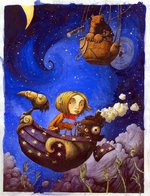 • Finally, i'm leaving the country on Tuesday. Off to Oaxaca with my son, my sister, and my niece... my first non-comics related trip in i don't know how long. Adios amigos!!
---
February 18, 2010 / More →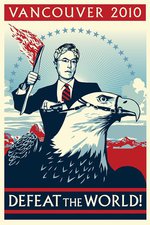 • Top Shelfer Rob Venditti has a terrific post on his blog about his granddad's First Moon Flights club membership. How do i join?!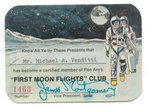 • I got wind of this rad show coming up from Rob Goodin.
March 6, 8-10 pm
Secret Headquarters
Los Angeles, Ca
Artists from North America and Europe re-imagine old comic covers in their own style. Based on the Covered Blog and curated by blog editor, Robert Goodin.
Artists included are: Andrew Brandou, Jeffrey Brown, Albert Calleros, Coop, Ludovic Debeurme, Michael Deforge, Valerie Fletcher, Yoko Furusho, Robert Goodin, Lisa Hanawalt, Dustin Harbin, Sammy Harkham, Sam Henderson, Josh Holinaty, Patrick Kochakji, Joy Kolitsky, Joe Lambert, Bob London, Tom Neely, Ben Newman, Laura Park, Brian Ralph, Aaron Renier, M. Jason Robards, Johnny Ryan, Richard Sala, Genevieve Simms, Jeremy Tinder, Jon Vermilyea, Anthony Vukojevich, and Steven Weissman.
There will be drinks.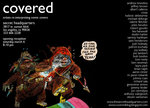 • And now for something TOTALLY NEW — something i've been wanting to do for a long long time. Introducing a fresh new voice on our blog in the form of guest-blogger Trevor Dodge. Trevor teaches literature and comics here in Portland at the Pacific Northwest College of Art. Hopefully we'll see more colorful commentary from him soon. Take it away, Trev!
•••••••••••
PictureBook Pedagogy #1: Defining the Term(s)
My tenure on The Internet predates the World Wide Web (the fact I call the web the "World Wide Web," and do so using capital "W"s should leave little doubt); hence, I've long known ye olde interweb-a-ma-bob prides itself on perfecting The Confession. It's undoubtedly the oldest rhetorical trick in the book out here, but nonetheless a potent one. After all, how else can we really explain the fact that filmmaker and as-interested-as-he-wanna-be comics writer Kevin Smith not only is going on 20 years of gainful Hollywood employment in the post-Clerks multiverse, but commands large enough audiences on Twitter and Facebook to both develop and charge 99 cents for an official iPhone/iTouch app? Dude has been enjoying some pretty successful runs with The Batman as of late, too, in case you haven't noticed.
So without further ado---and in the immortal words of Sir Austin Powers---please allow myself to introduce myself. And to probably do this effectively, there are simply some things you need to know.

Confession #1: I Never Appreciated Sandman Back In The Day(TM), b/w #1a: The First Time I Read Watchmen Was For Some Eggheady Class In Grad School

I worked in a comic book store in Moscow, ID in the early 1990s. The store, Safari Pearl, was then located in the attic of a now-defunct secondhand bookstore called Twice Sold Tales; my roommate and I begged and pleaded its owner for summer jobs, and we were grudgingly allowed to watch the counter on weekends for trade credit. In grade school, I grew up on Frank Miller's runs with Spidey and Daredevil, but had already left comics before DC's The Dark Knight Returns miniseries; in essence, I got out of superhero books just as shit was getting really interesting in them, and I hadn't yet discovered Crumb (I was only 9, after all, and I did grow up in southern Idaho. I had however, perfected Smilin' Stan's smooth stylin' "Nuff said!", if that counts for anything).
So when I returned to comics again, Neil Gaiman's run on Sandman was already underway, and I couldn't figure out for the life of me how the DC universe I knew as a kid could have possibly arrived at the place in time it had. When I first started working at her comics store, I started asking its owner and patrons what I should be reading. The near-unanimous answer, of course, was "Sandman!! Are you fucking kidding me?!" And because I've always been quite sucked in by peer pressure and marketing hype (I was, after all, an only child spending my first full summer away from the dopey little town of barely 20,000 people I grew up in...), I began pulling monthly copies starting with issue 14. But I never made real attempts to read the series because, frankly, I just didn't get it. Meaning: I couldn't figure out how Sandman existed on Planet Spandex, and Dave McKean's gorgeous mixed media work for the covers didn't help matters at all.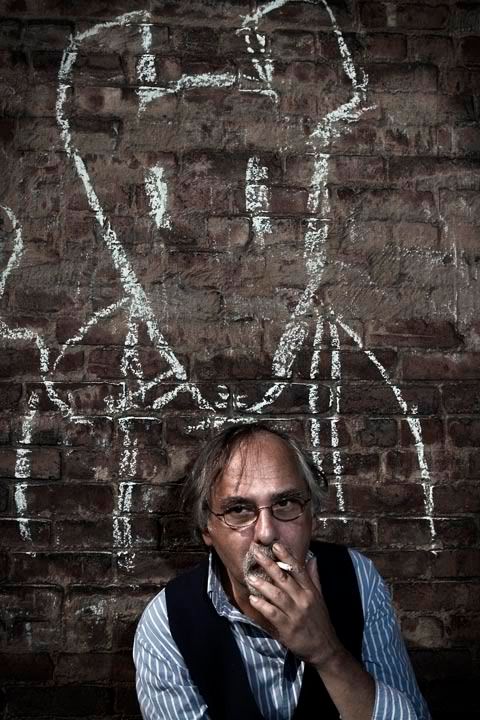 And there certainly wasn't any help waiting for me in academia when I returned to school later that fall. The only whisper I'd ever heard about comics in my undergraduate education involved Art Spiegelman's Maus (which had been awarded the Pulitzer Prize only a year or so before I started taking classes and working at the comics shop), and was usually found on the supplemental/recommended reading lists for some of the history courses I was taking to round out my minor and elective credits. At the time, Maus was considered important because of its content; its medium was left largely undiscussed, if it was addressed at all. Literary scholars I studied with could (and occasionally did) discuss Spiegelman's work within conventions of identity politics, confessional traditions (did you catch that by the way? The nod to the confession within an actual confession? Pretty clever, right? Most definitely you should be able to nail the exact date/time/picosecond I secured my undergraduate degree), and post-Lacanian psychoanalysis), but they would most likely ignore the medium in which Maus worked its magic.
When I finally did buckle in and read Watchmen, it was because my faculty advisor made me, when I took his graduate-level literature seminar titled "Postmodern Theory and Fiction." The 12-part miniseries (quick snark here: I don't care how it's formatted, tracked and analyzed now by DC, The New York Times or bourgeois culture as a "graphic novel." Watchmen was conceived, executed and published as a comics miniseries. Big difference.) was not merely the only work in comics we read for the course, but juxtaposed with prose novels written by the likes of Thomas Pynchon, Vladimir Nabokov, Ishmael Reed and Kathy Acker and social-historical theory by the likes of bell hooks, Frederic Jameson and Stephen Greenblatt. Needless to say, my introduction to Watchmen was at least a full step removed from the comics world that produced it; even though I've now taught the miniseries at least half a dozen times (including a full-blown literary analysis course which tackles Alan Moore and Dave Gibbons' masterwork much the same way I might Dante Alighieri's Divine Comedy), Watchmen still feels foreign to me, as if I'm playing from behind somehow or trying to fit the octagonal block into the square hole. And there's more than a little bit of guilt buried in there, since I had ample opportunity to read the damn thing long before I had a head full of semiotic soup.
This leads me to:
Confession #2: I Am, More Or Less, A Bloodthirsty Colonizer
Quick tangent here: Espen Aarseth is a new media theorist who specializes in games studies. These days, academics can use terms like "games studies" and largely get away with it, and maybe even have people catch the gist of what they mean, but a fair amount of readers of even this nimble website could consider bringing pop cultural artifacts inside academia problematic at best. Aarseth argues that games and games culture are currently going through a stage of intense academic colonialism. This most often occurs when something historically ignored by The Ivory Tower(TM) is suddenly "discovered" by a bunch of competing disciplines within the humanities (social science, philosophy and literature departments are usually the ones on the bottom of the dogpile fighting over the bone, it seems).
Aarseth justifiably has a big problem with people like me (specifically, writers and scholars largely trained to see the world and all contained therein as little more than one big box of narrative tissue paper) discussing things called Games (that's not just me capitalizing the word, by the way; I am talking about academia here, after all) within a larger thing called Games Studies (except he doesn't call it that, he calls it Ludology, because going Greek on top of the capital letter thing definitely simplifies things, yeah?). And I don't begrudge Aarseth a bit for this because his underlying concern isn't as much about marking territory as it is asserting that an entire medium cannot and should not be boiled down to a single user function. In other words, a medium's value isn't exclusively found in its ability to buoy a narrative, even/especially when the narrative is actually compelling. Let's face it, folks: novelist Gilbert Sorrentino was definitely on to something when he boldly declared "plots are absurd." Because most of them are. Maybe you haven't played its underwhelming videogame adaption just yet, but you've probably seen Avatar. Nuff said(?).
In his introductory essay to the McSweeney's #13 anthology, Chris Ware declares, "without the critical language of fine art to surround it, comics are...perceived more clearly than any other art form." What he means by this is that people like me tend to be ruinous polluters, for once we establish our base camps on the gentle slopes of a given medium's mountain, it's usually only a hop, skip and a jump from curious exploration to full-blown gentrification and gated communities. And who loves to throw around the phrase "gentrification" more than the academented?
That's right. Nobody.
Confession #3: I'm 98.6% Convinced Warren Ellis Was Right
If you've read this far, I'd take 4:1 odds that you've also read Warren Ellis' "Old Bastard's Manifesto," a missive from those cheery days post-Y2K and pre-9/11, in which he lambastes the comics industry for stagnating on superheroes and refusing to grow up. In the event that I hit snake eyes on that bet, though, here's the nitty of the gritty: "Comics are not habitual entertainment that need to remain static and require broadcasting regularly until death do us part," Ellis declares. "Comics, like their related media of novels and cinema, must be allowed to tell complete stories...Those who support us will be rewarded...and given the gift of the Future."
The "gift" Ellis refers to is not only that comics would tell "complete stories," but (more importantly) that intelligent, invested, and--yes--mature readers could begin having more complete conversations about both the stories and the medium which buoys them than "Wolverine is really really cool" or "Maus is really really sad." This isn't difficult for us to imagine ourselves doing, by the way, at least not in theory anyway. But here in the United States, our capacity to talk about most things is modulated by our internal Like/Dislike barometers, which of course are plugged into the larger cultural-consumer matrix of Want And Desire that effectively stops conversation at the point of purchase. As a writer, reviewer and literature professor, I've found those barometers particularly tough to crack; it often feels to me that the anti-intellectual climate surrounding both the production and discussion of art here in the United States has effectively stopped with Roger Ebert. Gods help us if the man ever loses control over those golden thumbs.
Let me try saying this another way, and then we'll get out of here for the day: we are routinely asked what we prefer, but rarely asked what we think. A preference can be indicated incredibly efficiently (a show of hands for who likes pancakes? Great! Now how about waffles? Awesome! Thanks!), but real-to-goodness thought takes time and often involves risk.
So what, then, about comics? To me, they might well be the purest artistic expression of time through risk. And I mean this with full cosmic bravado, too: capital-T time, capital-R risk. Anyone who has ever tried executing a simple page of sequential stickpeople (you remember Paul Giamatti playing Harvey Pekar in American Splendor, right? Snapping the lead off his #2 pencil, erasing furiously, pushing way too hard into the paper?) can attest to the staggering amount of time often involved laying one panel next to another, hoping the chemicals firing in her brain somehow spill onto the page in a coherent, orderly pattern that somehow resembles the synaptic original deep inside the skull. To attempt the translation process into not only words or not only images but both is a highwire act at best, sado-masochism at worst, and this is probably why the gulf between The Can and Cannot is appreciably wider in comics than in any other medium.
Nearly a decade ago, The Old Bastard, Mr. Ellis, wrote, "We might not be a grown-up medium yet, but if we dress like it, we might just bring it on." Tell me what you really think, now: we currently occupy the Future he was hinting at back then, so what are we going to make of it? Not the Future, of course. The Present. 'Cuz there simply aint no time like it.
One last question then. What's another word for "Present"?
That's right. "Gift."
Bring it on, indeed.
---
From James Kochalka: "I've got a fairly large part in this new animated movie called MARS that is premiering at SXSW in March. It was created using a computerized rotoscoping technique. Here's the trailer.
MARS - The Movie [HD Trailer] from Geoff Marslett on Vimeo.
"I'm in the very first scene in this trailer, and although I don't speak in this shot rest assured that I have plenty of lines in the actual movie. You also might notice that the font used in the trailer and throughout the movie is based on my own comics lettering style. It's the Kochalka Font."
Meanwhile, Troy Brownfield interviews James at Newsarama.
• Cool CBR interview with Jeff Lemire on Sweet Tooth.
• An interview with super ink-stud Grant Reynolds.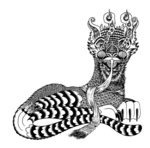 • For your visual enjoyment... more art from Gregory Benton.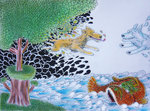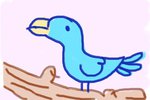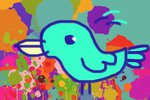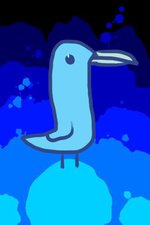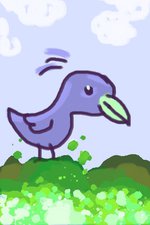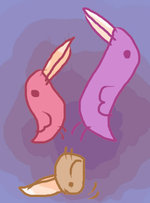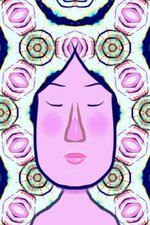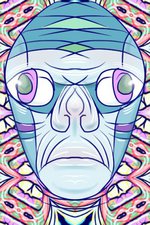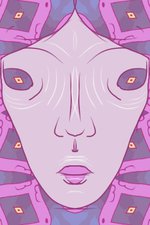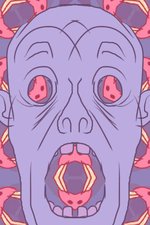 • Portland artist Summer Hatfield is part of a group show opening tomorrow night at Olympic Mills Commerce Center. Makes sure to check out Summer's blog!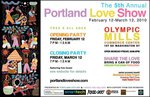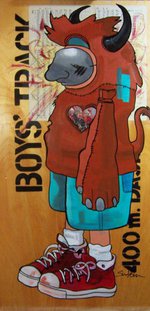 ---
February 3, 2010 / More →
...maybe one of the best trips Chris and myself have ever taken as part of this crazy gig called Top Shelf. We were there ostensibly to meet with one of our new investing partners the generous and affable Anthony (Likely Story) Bregman as well as his two terrific staffers Stephanie and Julia, but really (for me anyway), it was like out of a friggin' fairy tale!
Private parties, v.i.p. screening passes, great food, snow, hobnobbing, pressing flesh, and just all out good livin'. We were on hand for the premier of both of Anthony's new films, Please Give, and The Extra Man. Both outstanding films full of quirky charm and overflowing with humanity — which seems to be Ant's M.O.
Here's an interview with anthony at The Splash Page.
We also spent an evening with the lovely America Ferrera (she of Ugly Betty, and believe me, she's soooo NOT ugly), her fabulous assistant Julia, and her (i think?) boyfriend Ryan Piers Williams. Ryan premiered his first feature film this year at Sundance, The Dry Land, and let me tell ya, it's a brilliant debut. I literally wept like a baby two times during the film, and was choking back tears throughout.
I'm truly a blessed man, getting to publish comic books, and now diving into film. And how refreshing for my expectations of Hollywood snobbery to be completely unfounded.
• Will Dinski has a sweet new print out, called Total Destruction. Check it out at his website, Will Dinski.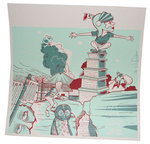 • Blu-Ray features for Surrogates.
• DVD Talk interviews Surrogates director Jonathan Mostow.
• Finally, feast your eyes on the cover James Kochalka just turned in for the forthcoming American Elf collection.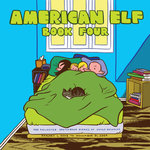 • [Have i mentioned how much i LOVE MY JOB?!]
---
January 17, 2010 / More →
Lloyd Dangle is nothing less than a masterful cartoonist, and Troubletown is his masterpiece! Read his most recent newsletter and support his awesome work.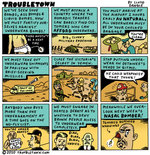 • Eleanor Davis and Katherine Guillen at have a show coming up at GR2 in L.A. The show opened last night and runs through February 10. Learn more here.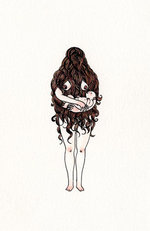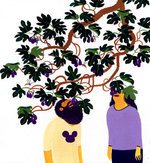 • Feast your eyes on Jeffrey Brown's bitchin' wraparound cover for the new volume of his Incredible Change-Bots franchise! Shipping to a comics shop near you in August. Until recently i've never seen a single episode of the classic original Transformers cartoon. But now that i have a five-year old son, i'm pretty much swimming in Transformers. I enjoyed the heck out of Change-Bots volume one, and now it's making even more sense!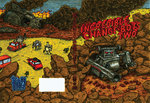 Oh, and speaking of Jeffrey Brown, here is (in no particular order) developmental and finished art for the Jeffrey Brown documentary, Drawing Between The Lines. (Directed by Bruce Parsons, and art-directed/designed/screenprinted by Austin Petito.)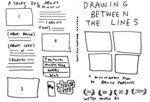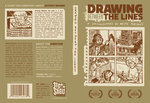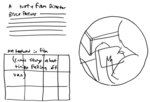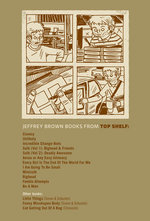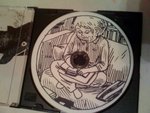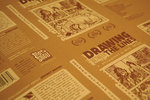 • The comics team of writer Jeff Guarino and artist Dean Westerfield have a new website up. Check out their stuff! [This page is from their epic-length graphic novel, The Word.]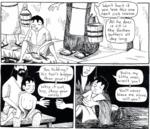 • And our awesome Top Shelf Submissions Editor Claire Siepser also has a new website!!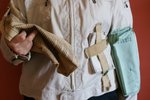 • Tom Spurgeon at the Comics Reporter interviews Ted Adams from iDW on The Sunday Interview. I really really like Ted and Robbie, and they put out some amazing work. Great to see Ted getting some well-deserved props.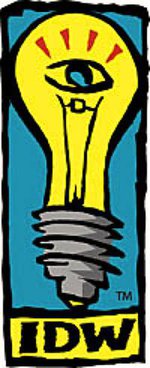 ---
January 8, 2010 / More →
but let us not forget our friends from Slovenia, the great Strip Core collective, and purveyors of the long-running anthology Stripburger. The new all-English volume is called Greetings From Cartoonia: The Essential Guide of the Land of Comics. Maybe their best volume yet, and chock full of truly excellent comics.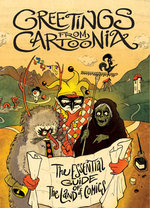 • Renee French ROCKS! Here's a poster she did a few years ago as part of a show group show through Presspop in Tokyo, Japan. It's now part of a show called A Cry For Help, running at Thinkspace Gallery in L.A. It's for charity, and five of these posters are for sale.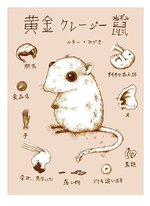 • Billy Shire Fine Arts presents JUGGERNAUT. Here is a preview link.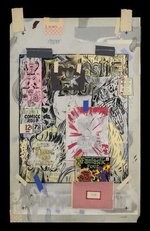 New comic paintings and collage works on paper by Mark Todd.
Exhibition: January 16, 2010 - February 6, 2010
Opening reception: Saturday, January 16th, 7-10 PM
• The great Jeremy Eaton has rolled all of his myriad blogs into one.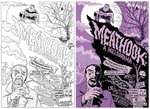 • Long-time 2.0 contributor Lode Devroe unloads his 2010 best wishes.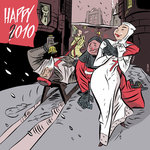 • "My Guitar Wants to Kill Your Mama." All New Artwork by SKINNER! Show opens Jan 8, 6-9pm. Grass Hut 811 E. Burnside. In Portland and Here in the Intertubeweb.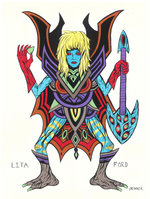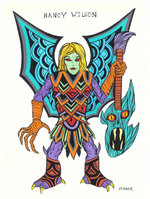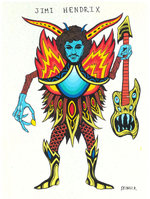 ---