"SuperF*ckers #4" added to cart.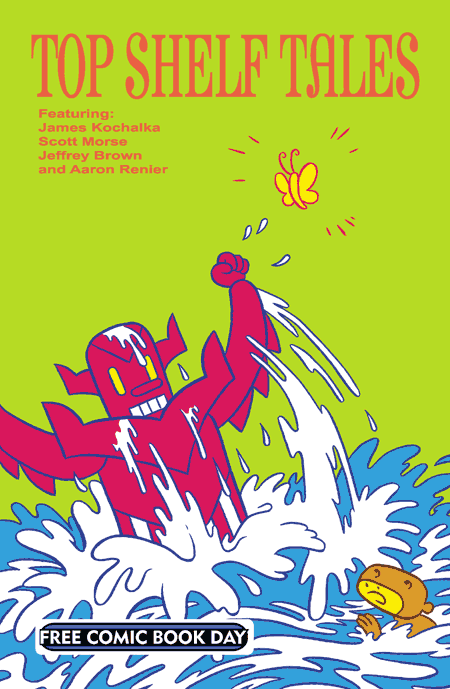 Top Shelf Productions joins the industry-wide Free Comic Book Day celebration with our very own TOP SHELF TALES. Featuring four of Top Shelf's rising stars, TOP SHELF TALES gives retailers AND readers a golden opportunity to see for themselves why Top Shelf Productions has come to be THE publisher known for developing some of best cartoonists working in comics today. Featuring James "Sketchbook Diaries" Kochalka, Jeffrey "Clumsy/Unlikely" Brown, Scott "Barefoot Serpent/Soulwind" Morse, and talented newcomer Aaron "Spiral-Bound" Renier, TOP SHELF TALES is a splendiferous sampler of simply stunning comics. Perfect for customers new to comics, as well as long-time comics aficionados. With a coolio cover by fan-favorite James Kochalka, this is one comic you won't want to miss. -- 32 pages, Comic Book
---
Related Titles
Mobile Site Go to Full Site
Top Shelf Productions® and the
Top Shelf logo are registered trademarks of
Top Shelf Productions, Inc. All rights reserved.