Swedish Invasion
Welcome to THE SWEDISH INVASION! ... The alliance between the Swedish and American alternative comics scenes will reach historic levels this year with our campaign to introduce several talented Swedish cartoonists and their unique graphic novels (including Mats Jonsson's Hey Princess, Simon Gardenfors' The 120 Days Of Simon, Kolbeinn Karlsson's The Troll King, and Niklas Asker's Second Thoughts), as well as a terrific Swedish anthology, From the Shadow of the Northern Lights, and Swedish Comics History by international comics scholar Fredrik Strömberg! Check out all the titles below, and let's be sure to welcome all of these great creators into our community. ... Also, we should send out a special thanks to Johannes Klenell, the Publisher of Galago, in Sweden, who's helped facilitate the start of this long-term relationship. Thanks, Johannes!
New: Check out this goofy and hilarious SWEDISH INVASION PROMO VIDEO!
And click here for details on the Swedish Invasion tour, hitting New York and Chicago in early April!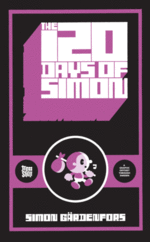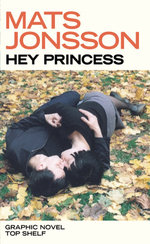 by Mats Jonsson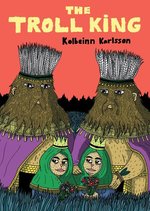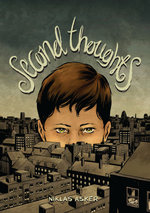 by Niklas Asker