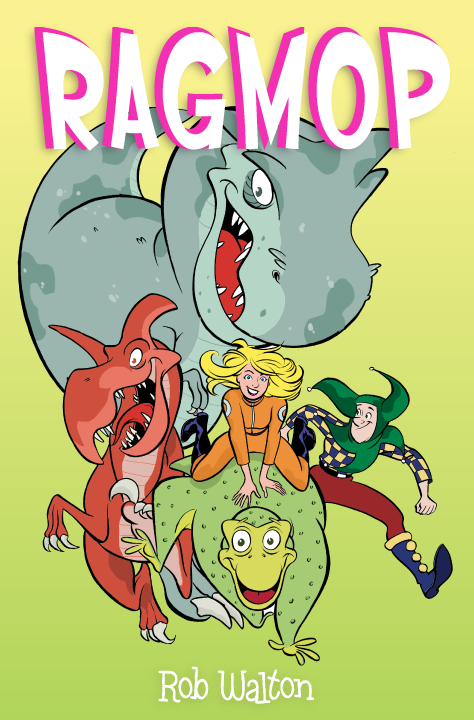 "Hilarious, action-packed and thought provoking... Sure to become an underground classic." - Metro Canada
If you were looking for the missing link between Karl Marx and Groucho Marx, you've found it! Rob Walton's RAGMOP is a completely loony romp through time and space, woven cunningly around a single conspiracy caper. Hyper-leftist super-criminal Alice Hawkings must battle against all odds (and against all logic) to obtain the O-Ring, an omnipotent techno-macguffin which may be Earth's only defense from asteroid-induced annihilation.
But of course, it's not that simple! Along the way she'll tangle with talking dinosaurs, evil popes, fallen angels, balsa wood spaceships, interstellar coffee corporations, rival assassins from competing global conspiracies, countless sight gags and pop-culture parodies, and debates over everything from politico-economic theory to quantum physics to the merits of mid-century animators. Save the universe and attain cosmic enlightenment: read RAGMOP today!
422-page digital graphic novel, B&W interiors.
A DIGITAL EXCLUSIVE RELEASE!
Reviews