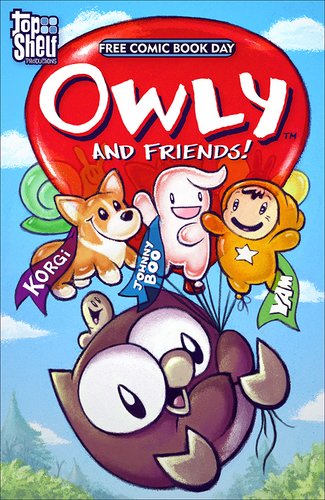 In this rare FCBD Edition, we'll not only present an all-new OWLY adventure by Andy Runton, but also three other all-new, all-ages adventures from Owly's friends: KORGI by Christian Slade, JOHNNY BOO by James Kochalka, and YAM by Corey Barba. This comic book is perfect for everyone in the family and is a great way to keep up with OWLY and KORGI, as well as get introduced to Top Shelf's two new 2008 all-ages series, JOHNNY BOO and YAM. -- 32-Page Comic Book, 6 5/8" x 10 3/16"
VERY FEW LEFT!
---
Related Titles
Mobile Site Go to Full Site
Top Shelf Productions® and the
Top Shelf logo are registered trademarks of
Top Shelf Productions, Inc. All rights reserved.