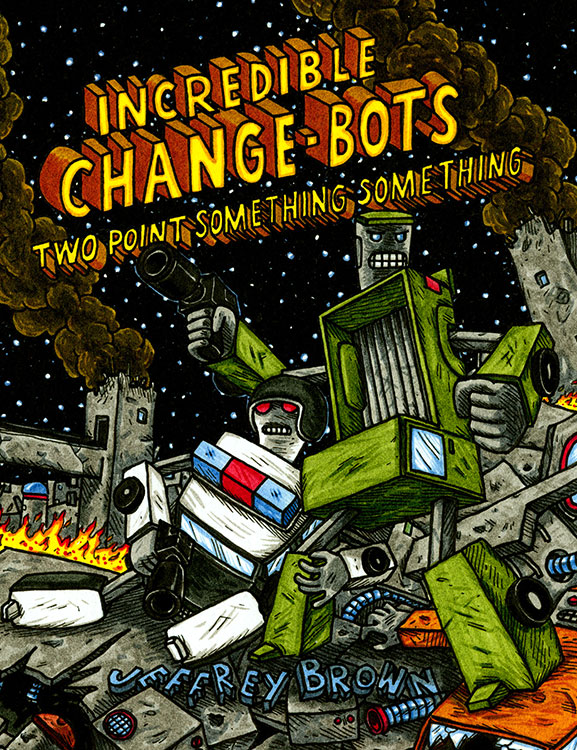 Incredible Change-Bots Two Point Something Something
ISBN 978-1-60309-348-4
From bestselling author Jeffrey Brown (Darth Vader and Son, Jedi Academy) comes the latest installment of his humorous shape-changing robot adventure, Incredible Change-Bots. Collecting previously published and rarely seen material, Change-Bots Two Point Something Something includes short stories, gallery art show pieces, game and toy designs, artwork created for fan club members, interviews with almost every Change-Bot, and more. -- a full-color, 224 page graphic novel with french flaps, 5" x 6.5"
SHIPPING SEPTEMBER 2014!
Reviews
---
Related Titles
Mobile Site Go to Full Site
Top Shelf Productions® and the
Top Shelf logo are registered trademarks of
Top Shelf Productions, Inc. All rights reserved.