Digital Titles: Comixology
A TOP SHELF KIDS CLUB BOOK!
"I really enjoyed Upside Down! It has a goofiness that reminds me of Joann Sfar, and the simplicity of its art is like a sophisticated version of Ed Emberley." -- Gene Luen Yang, author of American Born Chinese
"The perfect balance between silliness, simplicity, and …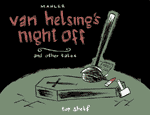 "Mahler has succeeded in injecting human neuroses into the horror realm in a way that most other over-the-top comedians never broached. It resonates with the part of you that understands that even monsters need a dependable tavern in which to drown their sorrows, fears and foibles." -- Jarret …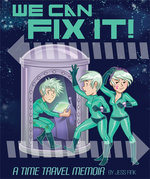 by Jess Fink
"Jess Fink's work is full of so much casual charm, you think you know her by the time you finish the book. Her light touch brings you through slapstick humor to emotional depths and back again without missing a beat." --Kate Beaton (Hark! A Vagrant)
"We Can Fix It is sexy AND funny at the same …
by Bwana Spoons
"Bwana Spoons' art puts me in the mind of secure expansion, perfect days sculpting in seaweed and driftwood, forgetting about clocks, and unknowingly impressing your best friend." -- J. Otto Seibold, illustrator of Olive, the Other Reindeer
Top Shelf presents Welcome to Forest Island, the …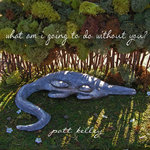 by Patt Kelley
"[A] beautiful little cartoon meditation on mortality, regret and rebirth." -- North Adams Transcript
"[A] great triumph... What Am I Going to Do Without You? is both unbearably poignant and painful, and yet splendidly heartwarming and life-affirming too." --Broken Frontier
A dinosaur …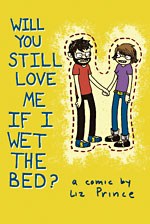 by Liz Prince
Winner of the Ignatz Award for Outstanding Debut.
"Beautifully simple and sweet, Liz prince portrays couples in a delightfully self-conscious way." -- Farel Dalrymple
"An adorable little collection of snippets and snapshots of moments from their relationship … the silly, gross and …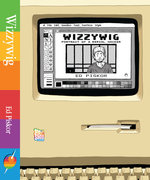 by Ed Piskor
"The next big thing in graphic novels." -- Rolling Stone
"Fascinating... Piskor superbly balances action and insight, and gives us a unique window through which to view the ingenious mind of a hacker." -- Publishers Weekly, Best Books of 2012
"Extremely pleasurable... A gripping story with …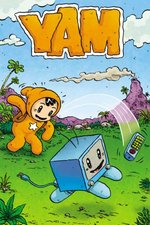 by Corey Barba
More than 900,000 Nickelodeon Magazine readers have basked in the fun that is Yam!
"A solid addition to any graphic novel collection." -- School Library Journal
"Corey Barba is a natural-born cartoonist and his Yam comics are warm, funny, and super-real. This
man remembers childhood -- what it …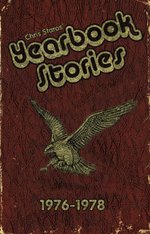 by Chris Staros
"Great, truthful little moments and a genuinely reflective conclusion leave the reader with real insight into Staros's personality -- hell, even into his inclusive vision of comics." -- Alan David Doane, Comic Book Galaxy
Yearbook Stories: 1976-1978 features two autobiographical stories from …