Van Jensen
Van is the writer of the Pinocchio, Vampire Slayer graphic novels, which have been named to the Ten Great Graphic Novels for Teens list by YALSA. I've also written a few other comics (including Green Lantern Corps for DC Comics) and lots of articles for various magazines and newspapers. By day, I'm the editor of the Georgia Tech Alumni Magazine. I grew up outside a village in western Nebraska but now live in Atlanta, Ga., with my wife and our dog.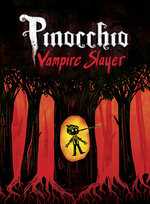 by Dusty Higgins and Van Jensen
This puppet may not be a real boy… but he just might be a real hero.
When bloodthirsty monsters invade Pinocchio's hometown and kill his father Geppetto, Pinocchio discovers a new benefit to his magical nose: telling lies produces a never-ending supply of wooden stakes to combat the vampire …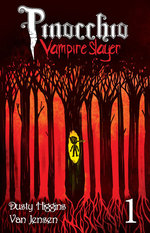 by Dusty Higgins and Van Jensen
"Page after page of amazement." —Publishers Weekly
Everyone's favorite wooden puppet may not be a real boy…but he just might be a real hero. When bloodthirsty monsters invade Pinocchio's hometown and kill his father Geppetto, Pinocchio discovers a new benefit to his magical nose: telling …
by Dusty Higgins and Van Jensen
Slaying the vampires who killed his father was only the beginning... the undead hordes are back, and more dangerous than ever. Fortunately, Pinocchio's not alone: in this thrilling sequel you'll meet his brothers and sisters from the famous Great Puppet Theater! Jensen and Higgins present a …