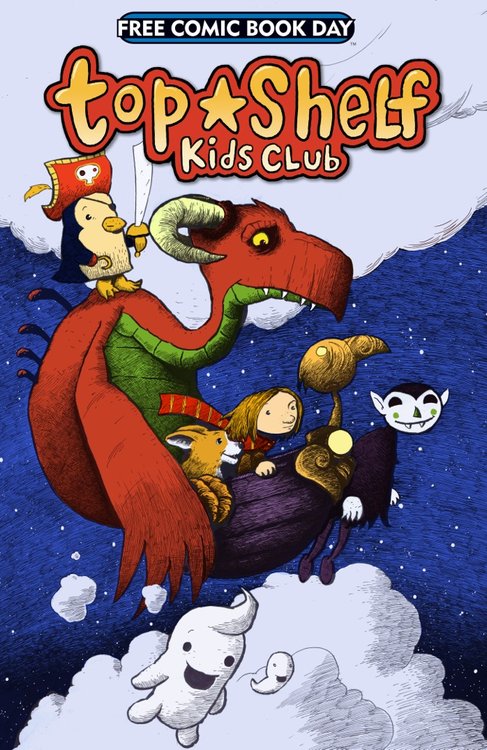 A TOP SHELF KIDS CLUB COMIC BOOK!
by Eric Orchard and Rob Harrell
Cover by Eric Orchard
For the first time ever, we're bringing you 26 pages of FULL COLOR free comics! The Top Shelf Kids Club is so excited about our newest book, MADDY KETTLE by Eric Orchard, that we're sharing part of it now with you now, in beautiful color -- PLUS a thrilling introduction to Rob Harrell's MONSTER ON THE HILL! Dive in and get to know them here... then you can read their complete adventures in the full-length graphic novels shown here. Thanks for reading, and welcome to the club!

MADDY KETTLE (BOOK ONE), the graphic novel, debuts Summer 2014! And MONSTER ON THE HILL is available now!
IN PRINT! (PUBLISHED MAY 3RD, 2014!
---
Related Titles