Swedish Invasion
Welcome to THE SWEDISH INVASION! ... The alliance between the Swedish and American alternative comics scenes will reach historic levels this year with our campaign to introduce several talented Swedish cartoonists and their unique graphic novels (including Mats Jonsson's Hey Princess, Simon Gardenfors' The 120 Days Of Simon, Kolbeinn Karlsson's The Troll King, and Niklas Asker's Second Thoughts), as well as a terrific Swedish anthology, From the Shadow of the Northern Lights, and Swedish Comics History by international comics scholar Fredrik Strömberg! Check out all the titles below, and let's be sure to welcome all of these great creators into our community. ... Also, we should send out a special thanks to Johannes Klenell, the Publisher of Galago, in Sweden, who's helped facilitate the start of this long-term relationship. Thanks, Johannes!
New: Check out this goofy and hilarious SWEDISH INVASION PROMO VIDEO!
And click here for details on the Swedish Invasion tour, hitting New York and Chicago in early April!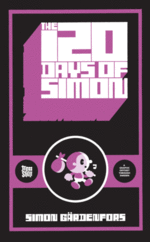 THE SWEDISH INVASION!
"The 120 Days of Simon is an alternately charming, funny and aggravating four month journal of a self-advertised, couch-surfing freeloader. Highly recommended!" -- Peter Bagge
"I wouldn't call him a hero, but I found Gärdenfors' couch-surfing, mooching, drugged, …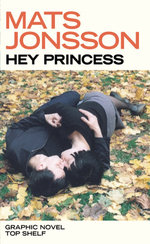 by Mats Jonsson
THE SWEDISH INVASION!
"Funny, relatable, honest. What's not to love?" --Whitney Matheson, USA Today
"The brilliance of Mats Jonsson's comics is knowing just how funny some of the most pathetic moments of adolescence can be, and not being afraid to share those, no matter how ridiculous it …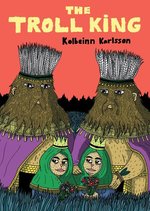 THE SWEDISH INVASION!
"Vivid as a fever dream... sweaty, uncanny, and intuitive rather than logical." -- Publishers Weekly
"The magical biology of The Troll King reads like a psychedelic Hans Christian Andersen, blended with the neo-traditional storytelling of Miyazaki and just a touch of …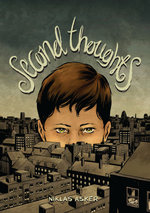 by Niklas Asker
THE SWEDISH INVASION!
Charlie Kaufman meets Sofia Coppola in this stunning debut from Sweden!
"Niklas Asker's debut hits just the right notes of longing, passion and tender reflection about those other lives and other loves that might have been. Like that special, meaningful album track or …