Mitch Jenkins
Mitch Jenkins is an Internationally acclaimed Photographer and Director. In addition to his collaboration with Alan Moore with Unearthing, the two of them are presently working on a series of film projects. He lives in Northampton with his wife and four children.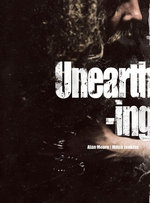 by Alan Moore and Mitch Jenkins
THE SPECIAL OVER-SIZED HARDCOVER EDITION (LIMITED TO 1500 COPIES)
"A tribute to a colleague and mentor and a demonstration that Moore has transcended the boundaries of the graphic novel." – The New York Times
"Steve Moore, who lives in the same room he was born in 61 years earlier, is a …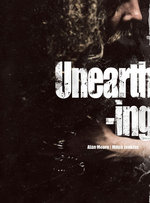 by Alan Moore and Mitch Jenkins
WE ONLY HAVE A HANDFUL LEFT!
"A tribute to a colleague and mentor and a demonstration that Moore has transcended the boundaries of the graphic novel." – The New York Times
"Steve Moore, who lives in the same room he was born in 61 years earlier, is a living metaphor for the history, …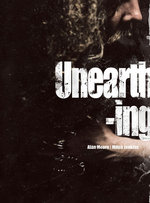 by Alan Moore and Mitch Jenkins
THE FULL-COLOR SOFTCOVER EDITION WITH FRENCH FLAPS
"A tribute to a colleague and mentor and a demonstration that Moore has transcended the boundaries of the graphic novel." – The New York Times
"Steve Moore, who lives in the same room he was born in 61 years earlier, is a living …