Matt Kindt

The HIT graphic novel Super Spy "introduced" an entire audience to the artistic prowess and amazing storytelling and design skills of comics veteran Matt Kindt. If you haven't picked up Super Spy, you better do so before we run out. ... And then you're gonna want to check out all the amazing graphic novels he did before: 2 Sisters, Pistolwhip, Pistolwhip: The Yellow Menace, and Mephisto.
Reviews & Interviews
Top Shelf 2.0 Comics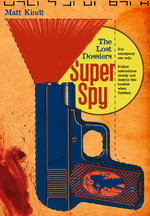 by Matt Kindt
"Clever and formally audacious." -- Tom Spurgeon, The Comics Reporter
"Kindt's fluid outlines, thick swatches of color fill-in, sleek figures, and predominant subdued duotone coloring effectively conjure the ambiguous living hell that crushes the characters' zeal while it forces them to go …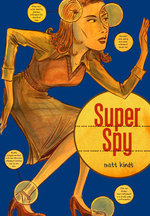 by Matt Kindt
"Every now and then I get something really super special from someone with so much talent....I can't describe accurately how handsome this book he's created is. You have to pick it up and hold it in your hands to see for yourself. So go get it and be amazed." -- Paul Malmont, author of The …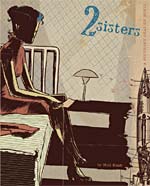 by Matt Kindt
"There's enough swashbuckling, pen guns, cyanide teeth, buried treasure and nail-biting suspense to grip the interest of all readers." -- Wizard Magazine
From the creator of Super Spy, and the artist and co-creator of Pistolwhip and Mephisto (with Jason Hall) comes a World War II spy thriller …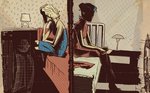 by Matt Kindt
Matt Kindt produced a limited run of signed and numbered (150), silk-screened posters for 2 Sisters. And they came out beautiful. -- Just a handful left!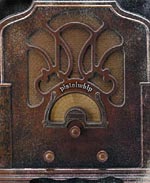 by Jason Hall and Matt Kindt
One of Time's Top Ten Comics of 2001.
"Good storytelling; strong, distinctive (and very pleasing) graphics, and cool names like Charlie Minks and Jack Peril! What more could you ask for? If you like the cartoon stylings of Adrian Tomine or Jason Lutes, you need to read Kindt and Hall's …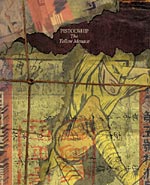 by Jason Hall and Matt Kindt
"Another great success from Hall and Kindt; it's great to see that not only do they still have it, but they keep getting better with each new project." -- Greg McElhatton, icomics.com
"Richer, more complex, yet deceptively simple and innocent. Pistolwhip: The Yellow Menace absolutely shines." …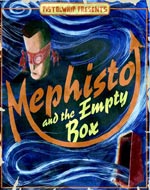 by Jason Hall and Matt Kindt
The Pistolwhip Boys' exciting premiere continues as they conjure up a moody and enigmatic tale of one man's obsession with lost love and newfound magic. On the night of their wedding, John and Carolyn Flynn attend the performance of a stage magician called Mephisto. But what dark and sinister …