Kevin O'Neill

Born in London in 1953, Kevin O'Neill is the British comics illustrator best known as the co-creator of The League of Extraordinary Gentlemen (with Alan Moore), Marshal Law (with writer Pat Mills), and Nemesis the Warlock for 2000AD (also with Pat Mills). With one of the most unique and detailed styles in comics, he has deservedly earned an enormous worldwide fanbase. Top Shelf is honored to be working with Kevin on the latest The League of Extraordinary Gentlemen adventures, including the Century trilogy and the spinoff Nemo graphic novels.
Reviews & Interviews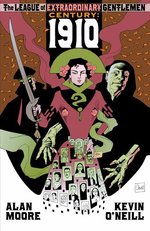 by Alan Moore and Kevin O'Neill
by Alan Moore & Kevin O'Neill
A New York Times Bestseller!
"While the premise of mixing and matching famed fictional figures has lost some of its novelty, the thrill of how adroitly and intelligently Moore does it remains. O'Neill's detailed art matches the intricacy of Moore's design, …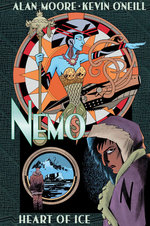 by Alan Moore and Kevin O'Neill
AN ALL-NEW LEAGUE OF EXTRAORDINARY GENTLEMEN ADVENTURE!
Co-Published by Top Shelf Productions & Knockabout.
In the grim cold of February surfaces a thrilling new League of Extraordinary Gentlemen book: NEMO: HEART OF ICE, a full-color 56-page adventure in the classic pulp tradition by the …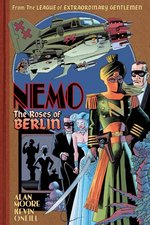 by Alan Moore and Kevin O'Neill
From The League of Extraordinary Gentlemen…
Sixteen years ago, notorious science-brigand Janni Nemo journeyed into the frozen reaches of Antarctica to resolve her father's weighty legacy in a storm of madness and loss, barely escaping with her Nautilus and her life.
Now it is 1941, and with …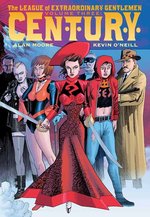 by Alan Moore and Kevin O'Neill
"Magnificent." - Forbidden Planet International
"Splendid fun." - The Guardian
"Relentlessly clever." - The Miami Herald
"A stunning return to form." - The First Post
"One glorious creative tapestry." - The Independent
"Easily one of the best of the year." - Wired
"A …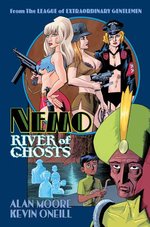 by Alan Moore and Kevin O'Neill
In a world where all the fictions ever written coalesce into a rich mosaic, it's 1975. Janni Dakkar, pirate queen of Lincoln Island and head of the fabled Nemo family, is eighty years old and beginning to display a tenuous grasp on reality. Pursuing shadows from her past—or her …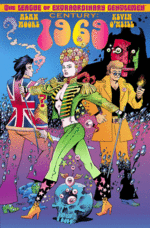 by Alan Moore and Kevin O'Neill
by Alan Moore & Kevin O'Neill
"Easily one of the best of the year." -- Scott Thill, Wired
"Fans won't be let down by the latest instalment of this clever, lurid saga." -- James Smart, The Guardian
"The League series exhibits what I like best in comics... Moore's script exhibits the …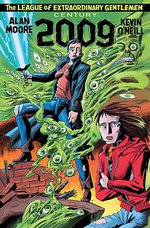 by Alan Moore and Kevin O'Neill
Co-Published By Top Shelf Productions & Knockabout.
"Century: 2009's neat references are splendid fun, and this is a clever, passionate – and pleasingly open-ended – finale to a fine series." -- The Guardian
"Weaving together Britain's mythic dreamtime into one glorious creative tapestry, …