Jeff Lemire

Jeff Lemire is one of the most impressive cartoonists to emerge in the last several years. His graphic novel trilogy Essex County, has been a well-deserved critical darling, and continues to amaze anyone that picks it up. Be sure to give his work a try, as it will absolutely blow you away. Lemire's expressive ink work, moody storytelling, and a surprising sense of humanity is not to be missed.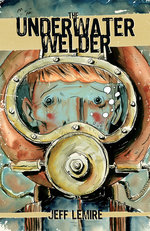 by Jeff Lemire
A NEW YORK TIMES BEST SELLER!
One of Amazon's Top 10 Graphic Novels of 2012!
Amazon.ca's #1 Best Graphic Novel of 2012!
Discover the triumphant new graphic novel from the author of Essex County.
"The most spectacular episode of The Twilight Zone that was never produced. I really, really care …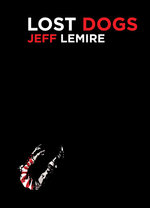 by Jeff Lemire
"Pure pulp pugilism." -- Rue Morgue
"Lost Dogs is rough, it is raw as hell, but it's rough like a bareknuckle fist fight and raw like a rusty knife into your gut... Lemire's stories pour out of him on to the page, his id spilling out into the world." -- from the introduction by Timothy …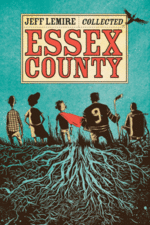 by Jeff Lemire
This critically-acclaimed graphic novel was recently chosen as one of Canada Reads' Top 5 Essential Canadian Novels of the Decade! It is also the winner of the American Library Association's Alex Award, the Doug Wright Award, and the Joe Shuster Award. And here's a brand new printing!
"A …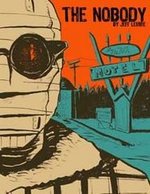 by Jeff Lemire
The tiny, isolated fishing village of Large Mouth never saw much excitement — until the arrival of the stranger, that is. Wrapped from head to toe in bandages and wearing weird goggles, he quietly took up residence in the sleepy town's motel. Driven by curiosity, the townfolk quickly learn the …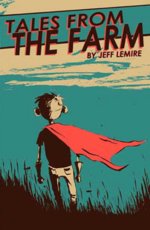 by Jeff Lemire
JEFF LEMIRE'S ESSEX COUNTY IS THE:
-- WINNER OF THE AMERICAN LIBRARY ASSOCIATION/YALSA "ALEX AWARD" -- THE PRIZE THAT RECOGNIZES ADULT BOOKS WITH SPECIFIC TEEN APPEAL!
-- WINNER OF THE SHUSTER AWARD FOR OUTSTANDING CANADIAN COMIC BOOK CARTOONIST (WRITER/ARTIST)!
-- WINNER OF THE DOUG …
$9.95 (US)
Details
ISBN 978-1-891830-88-4 - Diamond: JAN073894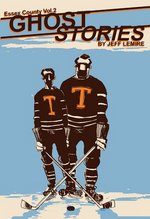 by Jeff Lemire
"Indy book of the year!" -- Blair Butler, G4tv / Attack of the Show
"Ghost Stories is truly inspired work ... This is the second volume of a trilogy that firmly establishes Lemire as one of the premier storytellers in the graphic arts ... the best graphic novel of 2007." -- Steve Duin, The …
$14.95 (US)
Details
ISBN 978-1-891830-94-5 - Diamond: JUL073879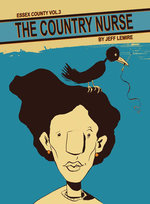 by Jeff Lemire
Named one of the year's Top 10 Graphic Novels by Booklist!
"This is the comics medium at its best." -- Booklist (starred review)
"The power of Lemire's hushed, deliberately paced storytelling is in his black-and-white linework: raw, scratchy and sometimes minimalist, it conveys a lot with a …
$9.95 (US)
Details
ISBN 978-1-891830-95-2 - Diamond: AUG08-4324