Jeff Lemire

Jeff Lemire is one of the most impressive cartoonists to emerge in the last several years. His graphic novel trilogy Essex County, has been a well-deserved critical darling, and continues to amaze anyone that picks it up. Be sure to give his work a try, as it will absolutely blow you away. Lemire's expressive ink work, moody storytelling, and a surprising sense of humanity is not to be missed.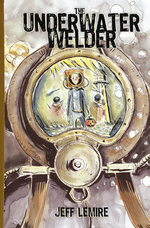 by Jeff Lemire
"Beautiful, moving, wholly satisfying." — Publishers Weekly
"All kinds of wonderful. Buy it. You will wet yourself with tears, your brain will spin from masterful storytelling, and you will love it." — Entertainment Weekly
"One of the most haunting, arresting, and unforgettable books of …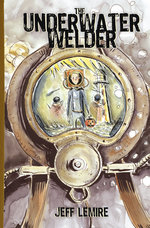 by Jeff Lemire
To celebrate the release of the hardcover edition of The Underwater Welder, while supplies last we also offer a deluxe special edition —  with a ribbon bookmark and a numbered bookplate signed by Jeff Lemire & sewn into the binding. Limited to 300 copies.
IN PRINT! (PUBLISHED JULY 2016)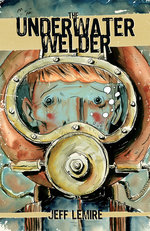 by Jeff Lemire
A NEW YORK TIMES BEST SELLER!
One of Amazon's Top 10 Graphic Novels of 2012!
Amazon.ca's #1 Best Graphic Novel of 2012!
Discover the triumphant graphic novel from the author of Essex County.
"The most spectacular episode of The Twilight Zone that was never produced. I really, really care …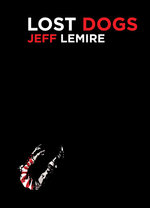 by Jeff Lemire
"Pure pulp pugilism." -- Rue Morgue
"Lost Dogs is rough, it is raw as hell, but it's rough like a bareknuckle fist fight and raw like a rusty knife into your gut... Lemire's stories pour out of him on to the page, his id spilling out into the world." -- from the introduction by Timothy …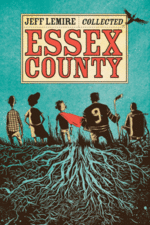 by Jeff Lemire
This critically-acclaimed graphic novel was selected as one of Canada Reads' Top 5 Essential Canadian Novels of the Decade (and won the People's Choice vote in a landslide)! It is also the winner of the American Library Association's Alex Award, the Doug Wright Award, and the Joe Shuster …