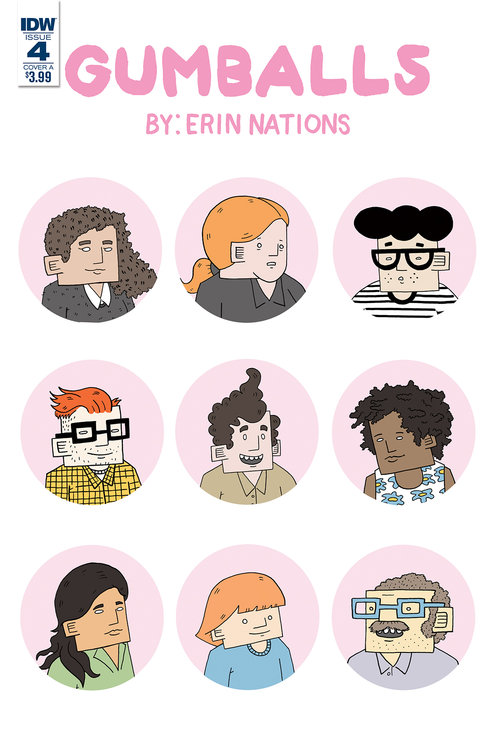 In the jam-packed fourth installment of Gumballs: Erin and his fellow triplets get spooked by a haunted board game! Tobias' dreams come true as he finally holds his crush's hand... accidentally. And modern-day Erin battles the anxiety that comes with using public restrooms and making doctor appointments as a trans man. Also featuring: more awkward personal ads, more tales from the day-job trenches with disgruntled grocery shoppers, and a visual diary inside a vintage trailer at a quirky, bohemian retreat!
A 32-page full-color comic book (6.625" x 9.5").
COMING DECEMBER 2017!
---
Related Titles