Gary Spencer Millidge

Gary Spencer Millidge is the creator of the critically acclaimed Strangehaven comic book series. Born in East London, barely a stone's throw from where the infamous Whitechapel murders took place, in 1961 (which puts him in the clear). Millidge attended Southend Art School and was involved in UK comics fandom in the late 1970's and early 1980's. He also began playing bass for hippy-rock outfit Sorcerer, culminating in a gig at the penultimate Stonehenge free festival. He got himself heavily into debt by opening a comic shop in 1985 and frittered away his free time by playing soccer and resuming his music career with a number of local rock bands, including the embarrassingly named Rebel, and 'The' Watchmen, who very nearly made the big time. Honest.
Millidge finally hung up his guitar and began writing and illustrating Strangehaven in 1995, which he continues to self-publish to this day (albeit slowly). Strangehaven has been translated into several different languages, none of which Gary can speak, and while Gary has gained many industry award nominations for his work, he's terribly bitter at having won only one. Millidge has also contributed to and published the hefty Alan Moore tribute book, Portrait of an Extraordinary Gentleman and has had stories published in Bart Simpson's Treehouse of Horror and Negative Burn among others.
More recently he has supplemented his meager income from comics by turning to the lucrative field of writing about comics, with two how-to-draw books (in collaboration with James McKay) including Draw Dragons and the obsessively thorough 2008 coffee table tome Comic Book Design.
He resides in Leigh-on-Sea in the south east of England where he plays cricket, catches butterflies in his net and eats scones and jam at tea-time every day.
Reviews & Interviews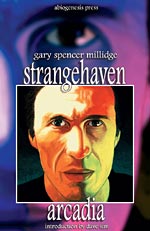 A subtly supernatural tale of intrigue, romance and mystery with a twist of dark humor. ... Painstakingly illustrated in a photo-realistic style, the first STRANGEHAVEN trade paperback, ARCADIA, collects issues 1 through 6 of the critically acclaimed and award winning comic book series. ... Alex …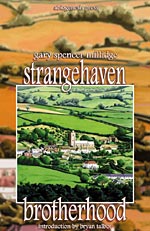 The second STRANGEHAVEN trade paperback, BROTHERHOOD collects issues 7 through 12. In this volume, Alex Hunter tries to make sense of being trapped in England's weirdest village, the ghost of the beautiful woman who haunts his dreams, and why the villagers celebrate Christmas in mid-summer. The …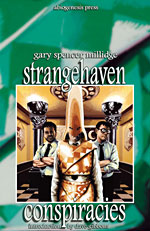 "A darkly glittering example of the soap opera noir." -- Alan Moore
In the isolated, quirky village of Strangehaven, hidden in the depths of the English countryside, the village's police Sergeant investigates a mysterious hanging, an apparent suicide and a disappearance which all took place on …