Eric Orchard
Eric Orchard is an award-winning Canadian cartoonist and illustrator. His publishers and clients include First Second, Tor Books, and Scholastic Education. He lives in Toronto with his wife, two boys, and a parrot. Maddy Kettle: The Adventure of the Thimblewitch is his first graphic novel.
Find him online at www.ericorchard.com and twitter.com/inkybat.
Reviews & Interviews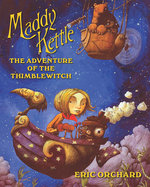 by Eric Orchard
Nominated for the Joe Shuster Award!
A Junior Library Guild selection!
"Maddy Kettle... looks fantastic: every panel exudes quirky, gorgeous atmosphere. " -- Glen Weldon, NPR
"Quirky, beautifully illustrated, and frankly looks like it's going to be an instant classic. Don't miss it." -- …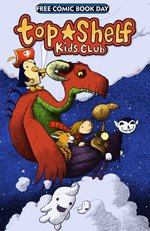 by Rob Harrell and Eric Orchard
A TOP SHELF KIDS CLUB COMIC BOOK!
by Eric Orchard and Rob Harrell
Cover by Eric Orchard
For the first time ever, we're bringing you 26 pages of FULL COLOR free comics! The Top Shelf Kids Club is so excited about our newest book, MADDY KETTLE by Eric Orchard, that we're sharing part of it now …
$0.50 (US)
Details
ISBN 978-1-60309-332-3