Derek Kirk Kim

Derek Kirk Kim creates and showcases his comics at www.lowbright.com. His most recent book, "Same Difference and Other Stories" is the winner of a Xeric Grant as well an Ignatz Award, and it has also been nominated for two Eisner Awards and a Harvey Award. He lives and works in San Francisco.
Reviews & Interviews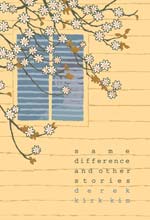 by Derek Kirk Kim
Named one of the best books of the year by Publishers Weekly.
Winner of the 2004 Eisner and Harvey Awards.
"Kim captures the ups and downs of early adulthood with sensitivity and gentle wit." -- The Comics Journal
Through a series of sensitive--and often hilarious--short …
$12.95 (US)
Details
ISBN 978-1-891830-57-0 - Diamond: MAR042839