Dan Berry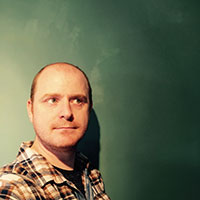 Dan Berry is a cartoonist and lecturer based in the town of Shrewsbury, UK. He teaches comics, illustration and children's books at the School of Creative Arts, Wrexham Glyndwr University. Since 2012 he has produced the podcast Make It Then Tell Everybody in which he chats with other comic artists and illustrators about what they do and how they do it. 24 by 7, an anthology of 24-hour comics that Dan edited and contributed a story to, was nominated in 2016 for an Eisner Award.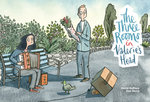 by David Gaffney & Dan Berry
Valerie has a rich interior life. Serially unlucky in love, to feel better she imagines that her previous boyfriends are dead and that their bodies are kept downstairs in the cellar in a strange, mummified state. Every day she brings them upstairs and speaks with them about what went wrong.
What …