Carolyn Nowak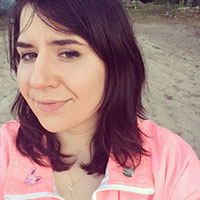 Carolyn Nowak graduated from the University of Michigan's School of Art and Design in 2011. She lives in Ann Arbor.
In addition to her acclaimed mini-comics, Nowak has drawn twelve issues of Lumberjanes and is preparing a Buffy the Vampire Slayer middle-grade book, New School Nightmare.
In fall 2018, Nowak and Top Shelf Productions compile the award-winning "Radishes" and "Diana's Electric Tongue," along with several other stories old and new, in her full-color debut collection, Girl Town.
Reviews & Interviews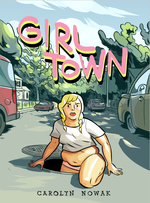 Nominated for the 2019 Eisner Award!
"Nowak tosses off more wildly imaginative ideas per page than some creators have over their entire careers." — Library Journal (starred review)
"These stories… illuminate something profoundly familiar and deeply resonant about women's …