Alex Robinson

Alex Robinson has written and illustrated several graphic novels, including Too Cool to Be Forgotten, Box Office Poison and Tricked. He and his work have won several industry awards, including the prestigious Eisner Award and prize for best debut in Angouleme, France. Space considerations prevent us from listing the awards Robinson has lost, unfortunately. He lives in New York City with his wife and their pets, and hopes to have another book out soon.
Alex Robinson's Lower Regions was an exuberantly over-the top fantasy dungeon crawl, executed without a single word of dialogue! Now, you can take the gamer out of the dungeon, but you can't take the dungeon out of the gamer -- so Alex is back with a new tale of his Lower Regions, from a rather …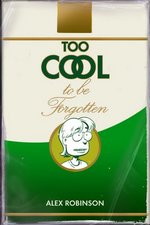 ONE OF AMAZON.COM'S TOP 10 GRAPHIC NOVELS OF THE YEAR!
WINNER OF THE HARVEY AWARD FOR BEST ORIGINAL GRAPHIC NOVEL!
Selected for the Texas Library Association's Maverick Graphic Novel Reading List!
"My favorite comic of the year." --Jeff Smith, creator of Bone
"This is Alex Robinson's best …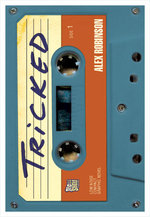 Winner of the Harvey & Ignatz Awards for Best Graphic Novel.
NOW A BEAUTIFUL HARDCOVER!
"Indie Book of the Year" -- Wizard Magazine
"Most indie film should be this good." -- Entertainment Weekly
"A master of the slice-of-life indie comic genre." -- Publishers Weekly
"A drama and a …
Winner of the Eisner Award for Talent Deserving Wider Recognition, the International Comics Festival Award for Best Debut Graphic Novel (Angouleme, France), and voted by Wizard Magazine as the best indy graphic novel of all time.
"A convincing, absorbing and satisfying fictional portrait of …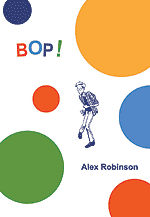 "Alex Robinson manages to do something I frightfully admire: create something that's more than just "slice of life" stories. A must-read." -- John "Widgett" Robinson, Need Coffee
More Box Office Poison stories from Alex Robinson! What you might not know is that there were several short stories …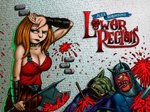 "By basically transcribing a completely mental D&D session into comics - down to healing potions and backstabbing, which must be this week's theme - Alex Robinson's made the only Red Sonja comic I'd want to read. For $7, it's a perfect stocking-stuffer for the gaming nerd(s) in your life." --Kevin …