January 12, 2007 / More →
•Â Off to meet Staros in Vegas tomorrow, so we can map out 2007 and into 2008. While Chris and i both love working at home, and have no real problems working across the country from each other, the one thing that we just can't do so well over the phone and/or internet, is heavy planning. It's the kind of thing that has to be done face-to-face, and without interruption. (Which is also why we rarely have the time for deep planning while we're at conventions together.)
•Â Based on The Brube's enthusiastic recommendation in Criminal #2, i went out and bought Out of the Past, the classic film noir with Robert Michum. Of course, Michum is a freaking stud. He gets burned once, and then from there on out his steely resolve is absolute. The guy has ice running through his veins. But really... oh my god, Jane Greer. I'd never even heard of this actress, and let me know tell you, it's a crime. Her performance here is literally mesmerizing. Quite possibly the most intense femme fatal i've ever witnessed in a film. She smolders, she struts, and even while you know she's nothing but trouble, you can't help but want her more than anything in the world. If you like classic film, you owe it to yourself to watch this asap.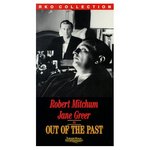 •Â Was sent Ezra Claytan Daniels' wonderful new greeting card set, Loaded Blanks. Each card is a one-page comic strip, and the word balloons are blank, so that the giver (or receiver) can fill them in to their own liking. They really turned out swell. Contributing artists include: Vincent (King Mini) Stall; Aaron Renier; Hector Casanova; Tim Degner; Tom Herpich; Ezra himself; Becca Taylor; Grant Reynolds; Jeremy Tinder; Dash Shaw; Alec Longstreth; and Dave K.
Thanks Ezra!
Art by Aaron renier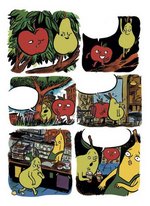 Art by Jeremy Tinder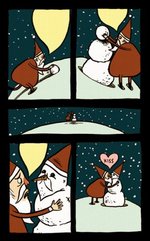 •Â Here's a teaser webpage Renee French set up for Micrographica. It has just a few images from the book and the mock up. This is going to be a sweet little book. I'm so happy to be publishing Renee's singular visionary work.
---
January 9, 2007 / More →
Just a few things worth checking out.
Excellent advance reviews from Johnny Bacardi, about our Next Four New Books. [James Kochalka's American Elf vol. 2; Jeffrey Brown's Feeble Attempts; Aleksander Zograf's Regards From Serbia; and Jeff Lemire's Tales From the Farm.]
••••••••••••••••••••••••••••••••••••••••••••••
Why i loveYouTube reels, and why net neutrality is so important:
www.youtube.com/watch?v=RqyZ1ys6d3s
www.youtube.com/watch?v=f_WcfbaY8o4&mode=related&search=
••••••••••••••••••••••••••••••••••••••••••••••
James Kochalka has two pages of American Elf comics in issue #9 of SWINDLE.
••••••••••••••••••••••••••••••••••••••••••••••
Matt Rota has redone his whole website. There are about seventy images up, almost all new and done within the past year. Really really fine work.
••••••••••••••••••••••••••••••••••••••••••••••
This is pretty cool! Renee's map of her upcoming book Micrographica.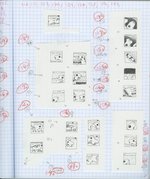 Renee was featured in an excellent podcast interview by Charlito and Mr Phil over at Indy Spinner Rack.
---
January 2, 2007 / More →
Just returned from three weeks in Australia, so i'll try and do a quick recap. (I've got to show at least a few photos, right?)
Lisa and Carter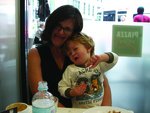 Carter and Brett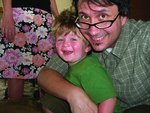 Australia. Summer. Hot. A week in Sydney, five days in Perth, then four more days in Sydney. Lots of Chinese food and BBQ. Drank like a fish, ate sweets all day every day, and gained six pounds. (Ouch.) Took Carter to see The Wiggles in person, and he had the best time of his life. He also really went apeshit at the Sydney Aquarium.
Met with Lisa's cousin Allie and her man Ash in an all Belgian Beer restaurant. If there is a heaven, this was it. Started off with a 500 ml mug full of one my all-time favorite beers, Hoegaarden. Then i had a crisp new beer, the name of which i can't remember, but the alcohol percent of 9.5% i do recall. Finished the night with a cherry-infused Kriek. And the food was great too. Yummy.
Totally got into cricket on this trip, and watched some amazing play by the Aussies to take back the Ashes (a tiny but all-important trophy) from the dreaded English, in a multi-day "test." This is an interesting sport. Since i got my dose of rugby last time i was in Fiji, now i need only get into some Aussie-rules football, and my Australian sports trifecta will be complete.
Reading material on the trip:
• The Surrogates. That's right, i finally read the very book i published last Summer (i didn't edit or do any production on this whatsoever, so it was all new to me), and it rocks! Rob and Brett have crafted a beautifully stylish and entirely fleshed out world, and a prescient cautionary tale. I only wish it was twice as long... perhaps we'll see more one day?
• Comics Journal no. 278 and 279. (Bill Willingham and Joost Swarte cover features.) And my love/hate relationship rolls on...
No. 278. Interesting interview with Willingham. He's got some bizarre politics i'm not real keen on, but i dig his ideas nonetheless, and when he also does art for what he writes, he's excellent. Three reviews that (not surprisingly) negatively reviewed Lost Girls, is called a "round-table," although i always thought that a round-table was a group of people discussing a topic TOGETHER, a back & forth. A nice yet qualified review of Renee French's The Ticking, and a nice bullet-review of Jeremy Tinder's Cry Yourself to Sleep rounds out a nicely represented batch of Top Shelf reviews.
Superb wrap-up posthumous interview with Bob Haney, a grizzled vet and DC Comics writer, and responsible for some crazy cool shit, like Metamorpho. He was a witty guy with sharp mind. Loved how he let fly with himself, and didn't care about stepping on anybody's toes.
No. 279. The Swarte interview was fine, though it was rather short, and i would liked to have heard more about his early development as a cartoonist. I was pleasantly surprised by the Johnny Ryan interview. Some good reviews (including a bash on Jeffrey Brown's Every Girl is the End of the World for Me, and some kind words for Aaron Renier's Spiral-Bound). I really loved Donald Phelps' overview of Cliff Sterrett's Polly and her Pals, and especially the piece Trina Robbin's did on a long-forgotten creator named Lily Renee, a Golden Age artist who did some amazing work featuring sexy, smart, and empowered heroines.
• Ed Brubaker and Sean Phillips' Criminal, issue #'s 1 and 2. Holy crap, these two guys are one of the best teams working in contemporary comics. Their 12-issue series Sleeper was a conspiracy infused, crime-noir super-hero masterpiece. While it was indeed tied into super-hero continuity (the "Wildstorm Universe," also responsible some awesome stuff, like The Authority and Planetary), i think it read splendidly own it's own.
Criminal on the other hand, is a straight and hard as it gets; pure 100% crime fiction, and not a whiff of spandex. It feels like classic noir, and looks like a contemporary Michael Mann film. Truly superb so far. It's beautifully designed too, also (i believe) by Sean Phillips. If Marvel isn't using a high-powered publicist to pimp this book to a wider audience, beyond the insular world of comics, then they have their heads up their collective ass. Because if comics are to ever reach the elusive "real-world" audience … which will have to be sans men-in-tights … this is as good as it gets.
It's one of the very very few books i EVER buy both serialized and (eventually) in trade paperback formats, if for no other reason than to support the creators and to help guarantee a collection.
• Peter Bagge's HATE Annual #6. More freaky goodness with seminal punk rock comics superstar Buddy Bradley, and his motley crew of misfits. You either love or hate HATE, and after all these years, is still LOVE it.
• Michael Ambrose's Charlton Spotlight No. 5. This issue spotlighted the insanely prolific Charlton stalwart Joe Gill. This one guy wrote tens of thousands of pages of scripts for a company with known mostly for their shitty printing. He tells unapologeticly how he initially took this particular gig (for way less than market rates at the time) because as basically a staff-writer instead of freelance writer, he was guaranteed a regular paycheck to support a healthy drinking lifestyle.
Also some articles about the work Ditko did for Charlton, including Captain Atom, Blue Beetle, and The Question. For my tastes, believe it or not, Ditko's work at Charlton from the early stages of his career up through, and past, his gig on Spider-Man is some of his best. Especially the stuff he did (most of which was in fact written by Joe Gill) on the horror titles. Hallucinatory and fun.
• Always on the search for nice book designs while i'm traveling, i stumbled across the work of an author i've read lots of great things about named writer Elmore Leonard. (His book Rum Punch was adapted by Tarantino and called Jackie Brown.) The jacket designs are what compelled me to pick up both Rum Punch and another book called Unknown Man #89, which were resting along with maybe two or three other crime fiction novels by Leonard, all with a luscious shared design scheme. Mostly all white over-sized paperbacks, each had the author's name a spot-varnished silver at the top, underneath of which was the title of the book, embossed, and using a color pulled from the spot illustration. Just below center was a four or five inch tall illustration than ran across full-bleed, from side-to-side, given it the effect of a movie screen. Tiny yet effective pull-quotes we added at the very bottom. The top of the spine of each book also goes the dvd route by adding a postage stamp-sized image from the cover. A nice element indeed. (And something Oni Press has been doing for years themselves.) The back cover lists the cover designs to Ghost, and the cover illustrations to Tim Marrs. If only American book publishers cared this much about design.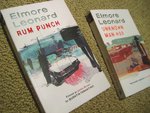 And as gorgeously designed as the books were, so too was the actual book i read on the trip, Unknown Man #89, written in 1997. I love how his characters are such normal people, who end up in wild scenarios that seem totally plausible. Not sexy at all, but gritty, chewy fun. I can't wait to read more by this guy.
I found this book at a tiny but wonderful bookshop called New Edition Bookshop in Fremantle, Western Australia. They had a copy of Jeffrey Brown's Unlikely on a modestly sized, but tasteful wall of face-out graphic novels. If only all indy booksellers were this savvy.
In Sydney i revisited a gorgeous bookstore called Ariel. I'd been here five years ago and forgotten about it entirely. This boutique bookstore carries mostly fancy artbooks, gift books, and a very few graphic novels (including Jordan Crane's Last Lonely Saturday). They had a copy of Lost Girls under glass, retailing for $175 Aussie!! I picked up a stunning book called City of Shadows: Sydney Police Photographs 1912 - 1948. My god some of these people looked rough & tumble.
*********
• On a totally different note, i've said this before, but allow me to repeat, that Tom (The Spurge) Spurgeon is the King of Bloggers. His Comics Reporter was the one comics-related blog i went to first whenever i checked in from Sydney. Recently he's been conducting interviews with some of the most important people in comics, most of whom mostly working out of the spotlight. Admirable also is his willingness to reach outside his personal tastes with a fair amount of objectivity.
• Eddie Campbell has been adding some seriously divine posts on his blog about the creation of From Hell, posting reference photos, sections of Alan's Script, etc. Besides the inherent interest of the subject matter, Eddie could wax poetic about taking out the trash, or blowing his nose, and he could make riveting reading out of it. In fact, Eddie is such a good writer, that i feel like a tool rereading some of my blog entries. He's got the magic touch, that's for sure.
Hopefully he's also busy archiving pages of his Magnum Opus, the autobiographical series Alec, which we hope to be releasing in one or two mammoth collected volumes in the next 12 - 18 months. (Maybe for a San Diego 2008 release? Eddie?)
• There's a choice Renee French interview up at Indie Spinner Rack. Oh, and they've also got a great interview posted with inkstud Sam Hiti.
---
December 12, 2006 / More →
• Gaze in awe at this wonderful step-by-step breakdown of how Dan Zettwoch created this AMAZING poster. Wow. In fact, every image in this blog is stunning. Genius. Dan is one of my VERY favorite cartoonists -- buy his comics!!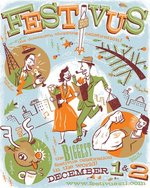 • Big thanks to Van Riker at Barsuk Records; we're doing a cross-promotion with Craig Thompson (who designed the album art for the new Menomena record), and Van and myself did a swap, so we could bone up on each other's work. So for a handful of graphic novels i received a handful of discs, all bands i've never heard of. There are a couple that blow my mind. Crazy cool stuff.
Jim Noir: Tower of Love. Crisp vocal harmonies and uplifting pop. Like G. Love on five hits of ecstasy. Like softened-up and mellowed-out Beach Boys. This is one for the hipster AND the hipster's mom. Very highly recommended.
I've heard so much about Portland's own Viva Voce, and this was fun to hear. A few of the tunes on this release, Get Yr Blood Sucked Out, didn't float my boat, but the ones that did really really rocked.
Rocky Votolato is the front-man's super cool name, and the name of the band. The record is Makers, and this too is a great great record. An acoustic singer/songwriter delight.
I also got an advance listen to the new Menomena record, Friend and Foe, and it does not disappoint. This is one of the freshest bands i've heard in years, and their chops are so tight. Complex arrangements played to infectious perfection.
Craig Thompson created one of the single most amazing cd cases in the history of music for this record. You really have to see this to believe it, and if you are a fan of Craig's work, then this is worth the price of admission alone. Unfortunately, i can't find this cover online, so you'll have to TRUST ME. You'll come for the artwork, and stay for the mind-bending music.
• Yah!! Aaron Renier has a bitchin' new website, courtesy of our own awesome webmaster, Nate Beaty. Check it out!
• Oh, and finally, before i bid adieu for a few weeks, a recent pick of Carter Grant.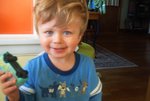 ---
December 10, 2006 / More →
Well crap, i've just so freaking slammed... i can't believe it's been a week already. Still though, been digging some good stuff lately.
• First, the new issue (#67) of John Porcellino's sublime King-Cat. To be honest though, the first half of this recent volume was too self-reflective for my tastes, and suggests that John's been going through some deep changes in his world. And that's o.k., because the last strip slayed me, and is exactly why i believe John P. is an American Treasure. Titled "Feels Like A Good Day," this is Porcellino at his best; observing the world around him, soaking in the beauty of just being alive and in the moment. Only Kevin Huizenga and James Kochalka are capable capturing these little moments in a similar manner.
"Under the flickering leaves, the light and shadow, like a dream … The cool breeze... Feels like a good day... Feels like reality."
• Also, the one-shot (?) Batman/Spirit by Jeph Loeb and Darwyne Cooke arrived with much anticipation, and it's fabulous. I'm pretty hit or miss with Loeb (a guy whose work i like in direct relation to the artist with whom he's working... i dig ALL of the collaborations with Tim Sale), but in this he makes good juju with the team-up. But the real star is Cooke. This guy is so good it hurts. But this flimsy little comic book pales to what is arguable my favorite comics in my modest collection of books...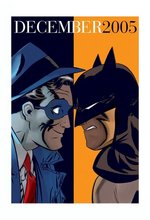 • The Absolute New Frontier, written and drawn by Darywn Cooke. Holy mother of god, what an incredible fucking masterpiece of comics goodness. Granted, the story is merely excellent (while not quite in the pantheon of all-time greats), but his art and storytelling should become legendary, if fate is fair. This is the kind of comics that even non-fanboys can only drool over. (Hence helping turn them over to the geeky dark side.) Rivaling X-Men Omnibus and certainly in my Top Five Desert Island Picks, this is a book worth pestering your retailer to crack open the shrinkwrap, if you might be waffling. Trust me.
(Thanks, Bob!)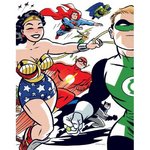 • Catching up on The Walking Dead, written by Robert Kirkman, and published by Image. My pal Joe at Image graciously sent me the latest two issues. Yes, this is the SINGLE book that i love so much i just cannot "wait for the trade." Some of the VERY best entertainment in any medium today.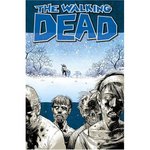 • Took a bunch of stuff in for trade to Powell's City of Books today, and picked up the Dedini book by Fantagraphics. Damn this is amazing! An infamous cartoonist working for Hugh during the golden age of Playboy, Dedini's work has NEVER looked as good, and has never had this many pieces collected in a single volume. Cheesecake girls almost as vivid (in their own cartoony way) as either Frazetta or Jack Cole. Stunning.
• Watched The O.C. with The Wife last night, and i'm happy to report that this fourth season is a return to fine form. After the melodramatic death of the whiney-ass Marissa at the end of last season, the rest of the players seem much less distracted. Ryan is actually pretty fun. Indeed, Marissa's little (but equally hot) sister is infinitely more interesting and complex. (Season three wasn't a total bust though, since the Mom-leaves-for-rehab episode featured Seth giving Kristen a copy of Blankets.)
• So we're taking off for Australia in a few days (to visit Lisa's extended family), and we scored such a coup. Little Carter isn't too big on t.v., which is great, but he is a freaking addict of The Wiggles (their songs stick in my head for days... arrggghh!!), and we're taking him to see them live in Sydney!! The little guy's gonna shit his pants. I foresee hundreds of mini temper-tantrums after the last curtain falls, wanting the show to never end.
That's my favorite character in the background, Captain Feathersword.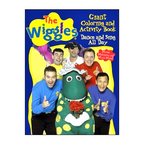 • Oh, i won't have a computer, so except for maybe one more before i take off, i probably won't post until after New Years. Happy Holidays all around.
---
December 3, 2006 / More →
•Â Schlepped The Kid off with a sitter tonight, and had dinner out with our friends John and Catty. (Also parents of a 2-year old boy.) Oh man, how nice it was to dine in peace. Speaking in actual complete sentences, whilst sipping cocktails and eating fine food. Moms and dads, you KNOW what i'm talking about.
• Lots of stuff going on. The family is getting ready to leave for Australia in just over a week, and i've been feverishly checking things off of my to-do list. I will have two new books off to the printer (Aleksander Zograf's Regards from Serbia, and James Kochalka's American Elf Volume 2), and two books "in the can," and ready to send to the printer when i return. (Those would be Jeff Lemire's Tales from the Farm, and Jeffrey Brown's Feeble Attempts.) Many thanks to Chris Ross for a stellar production job on American Elf.
Meanwhile, intern Jacq is helping with a publicity campaign for all four books, and will be working in my stead … answering emails and what have you …Â while i'm gone (scuba diving with sharks off the coast of Sydney).
•Â Promotional art Jeff Lemire has provided for his forthcoming, and very ass-kicking Essex County trilogy.


• A few nights ago i read a delightful little short story by my friend Georgene Smith Goodin (and published by her husband, and my pal, Rob Goodin, under his label Robot Publishing), titled The Fish Keeper. A sad love story that has at least a small amount of truth in the fiction, about a fish keeper and his quest for companionship. Featuring beautiful spot-illustrations by Rob, Georgene hits another one out of the park with this truly wonderful chapbook. Highly recommended. For more information, click contact on the front page, and send an email request. (Georgene's first chapbook, The Suicidal Dog, is available too, and also well worth reading.)
•Â Jeremy Tinder will be doing a collection of shorts with us this Summer, titled Black Ghost Apple Factory. Here is the cover, tres chic!!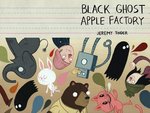 ---
November 29, 2006 / More →
• First off, just returned from the movies with (ex-intern) Chris, where we had our minds blown clean off, having seen Tenacious D and the Pick of Destiny. Holy Dio help me, how mightily doth they rock!!
Seriously, if you like The D, you'll love this flick. If you don't like The D, well... i'm not sure what to tell you. Because i love Tenacious D!!!!
• Let's all welcome Mr. Eddie Campbell to the blog world, with his Fate of the Artist: A Blog in which The Author Appears as Himself. Eddie is so very erudite, and one of the greatest raconteurs comics has ever known, and his blog is already off to a great start. (In fact, it's so well done i've got a bit of blog-envy myself.)
His recounting of the debacle that was the reprinting of From Hell is superb. Wonderful stuff, Eddie!
• Next up, a call for submissions for the second volume of the Portland Funbook. This coloring book is a fabulous primer on hipster Portland artists, and while only Portlanders can submit, i thought the call itself was worth showing.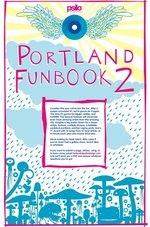 • As is my want, i pretty much fall asleep on my office couch every night before bed, after my eyes can't stand the strain of the computer screen. Sometimes i'll catch up on submissions, but as often as not, i'll do what i love most … read comics. Here's what i've had a chance to read lately.
Batman and the Monster Men, by Matt Wagner. Yet another minor masterpiece by Mr. Wagner, this time around, an adventure taking place early in The Bat's career. The villain of the piece, none other than the freaky Hugo Strange, whose appearance is so ghastly, that he embarks on genetic engineering experiments in a quest to become beautiful. (And hence the source of the Monster Men themselves.)
Also, an early love interest for Bruce. I liked this because it showed the slow evolution of how and why Bruce began to see the futility of letting Love into his life. Unlike someone like Peter Parker, who doesn't want his loved ones hurt, as his foes might leverage their safety against his own, Bruce Wayne just doesn't want his mission in life impeded upon. It's not so much that he's selfish per se, but that he's just one determined mother fucker.
Wagner's art … with Dave Stewart's luscious colors… is bitchin' as always. He really understands the fundamentals of comics storytelling (i.e. how to move the narrative forward, panel by panel by panel), and the story moves along like a great clip. The only downside is that the excellent developing mystery is not fully resolved at the end. I'd read that Matt was working on another Batman mini-series, but i wasn't aware that it was continuing straight from this. I only hope DC has the wherewithal to collect the entire story in one volume at some point.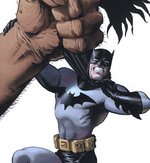 Meathaus Volume 8: Headgames, edited by Farel Dalrymple, and published by Alternative Comics. Yet another splendiferous outing for anthology lovers like myself. Farel's package design and general art direction is gorgeous, and probably more than half of the stories really sang to me. Of these, the bulk of which were much more non-linear than i prefer. Either my own tastes are evolving (likely) or else these strips were stellar (also likely). Standouts include: "Floorpunch," by Becky Cloonan; "Polite Winter," by Kenichi Hoshine and James Jean: (untitled) by Dash Shaw; "What Youth and Beauty These Creatures Bare," by Matthew Woodson; "Ape Theory," by Jim Rugg; "Mind Game Thief," by Jim Mahfood; an untitled autobiographical piece by Nate Powell; "A Collection," by Joseph Beldon; and "Barch and Belf," by Farel himself.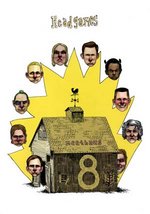 ---
November 25, 2006 / More →
Thanksgiving was swell. Drank Makers & Ginger all day, ate like a king, and FINALLY beat my sneaky little cousin-in-law Taylor at chess, after years of smack-downs. Sure she's only 17, but she's a real smarty-pants.
• Got this note from Matt Madden today. Recommended. Matt is one of North America's leading formalists in comics, and his work is a blast. I don't know if they are in print (i kind of doubt it), but Matt's Terrifying Steamboat Stories was one of my very favorite mini-comics back in the day. He also did the amazing Constructivist cover for Top Shelf Volume 6.
"Just a quick note to let you know that I have a new blog. I'll be regularly posting news about my projects, sketches, and the occasional other odd or end.
Bookmark it or subscribe and enjoy."
• On an entirely different note, i wanted to point out some props Jeffrey Brown received in the brand new Wizard mag. His book collection I Am Going to be Small, was given the Funniest Shit of the Year title. Staff writer Rickey A. Purdin says:
"As sad and introspective as Jeffrey Brown's auto-bio comics like Clumsy can be, this tiny 384-page bible of one-page gags guarantees uncontrollable giggles on the opposite side of the emotional spectrum. From killer babies to jerkwad siblings, these dumb jokes for smart people will have you peeing yourself with every turn of the page."
• Speaking of Wizard, i presume that my fanboy tendencies are made pretty clear on this blog? Yeah, i love spandex when done well. It's what i was weaned on, and even as i moved onto independent comics, my jones for the capes never waned.
So i found a used copy of the Spider-Woman collected hardcover titled Origin, by Brian Bendis and some other fiction writer (Brian Reed), and the Luna Bros. Now, i'd heard and read some disparaging comments on this book, ranging from simply, "it sucked," to "meh..."
Well i loved it. Having been a true-believing Marvel Zombie since the mid-70s, it was impossible for me not to have come across this character. When i did, it was usually with the attitude that she was a cash-in on Spider-MAN (which is obvious), and mostly boring. I do remember digging some funky issues of her solo title that i picked up because they had an X-Men tie-in, with crazy cool art. (Was it Steve Leialoha?) At the time i thought it was o.k, but still, i knew zippo about the character and her past.
Soooo, reading this Bendis book was less of a reboot per se for me, than my first real exposure. Granted, the series may not have lived up to the advance hype the book had behind it, but ultimately, i think it received derogatory reviews because it had the unfortunate timing to be released during a mainstream comics (Marvel and DC) glut of epic crossovers and myriad lame spin-offs, unparalleled since the Jim Shooter era at Marvel. In this type of environment of bigger than the biggest of all big lives tsunami storytelling (rapes, heroes vs. heroes, etc.), any of the smaller, character driven books will fall short by default. Every one is hopped up on crossover sugar highs, and just want more of the same.
Which is sad, because Spider-Woman: Origin is really freaking good stuff. Great premise, good dialogue, intrigue, Hydra, S.H.I.E.L.D., Nick Fury, and most importantly (and arguably why i bought the book in spite of less-than-stellar reviews), incredible luscious art by the Luna Brothers. These are the cats behind two great Image books, Ultra and Girls, and there work is just stunning to take in. (I happened to meet them this last Winter at the Emerald City Con in Seattle, and they are as nice as they are talented.)
Worth checking out, especially when it's released in trade paperback.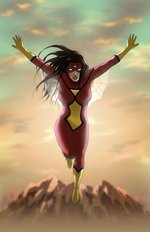 ---
November 23, 2006 / More →
• I must say, i do love the Thanksgiving holiday. There's certainly been a lot to be thankful about here at Top Shelf. We've had a really good year, in no small part because of our entire league of amazing creators, designers, letterers, interns, and production staff. Hats off to you all. And big love to Alan and Melinda for allowing us to work together and bring Lost Girls finally into print. It's been a long slog, but i think well worth the wait.
And heaping mounds of thanks to Demeter, the Greek Goddess of The Bountiful Harvest. My family has always been pretty traditional with Thanksgiving, in bringing family and friends together to eat until our bellies bulge. Oh yeah... bring it!
• Finally, thanks to Chris Pitzer of AdHouse Books, a god among men, whose publishing skills are astounding. I just finished the last in his Project: Trilogy, three themed anthologies that just rule. The latest is Project: Romantic, and damn does it rock. If you can afford to kick down for the hardcover, it's worth the price alone for Jim Rugg's amazing endpapers, featuring none other than the ultra bad-ass, Afrodisiac. (See below.)
There's some great shit in here, including the fine introduction by Bill Boichel & Jim Rugg, and two standout strips; "Sewer Girls," another juicy post-apocalyptic tale by the inimitable Kaz Strzepek; and a twisted beauty, "The Fart of Love," by Mr. Rob Goodin.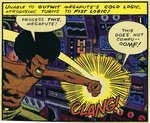 ---
November 21, 2006 / More →
Lots of good stuff i've been watching and reading.
But first, congrats to Jeffrey Brown and his lady Jennifer! Their wee little one, Oscar Thomas Brown, was born Friday November 17, at 7:10 p.m., weighing in at 7lbs 12oz, and 20.5" long.
Also, at the Faster Than Light radio show, a fabulous podcast with Eddie Campbell.
• Craig Thompson came over a few days ago, and we watched my very first film by French filmmaker Jean-Luc Godard, called Masculin Feminin... wow, that's some crazy stuff. Reading up on him after watching the film itself, i found out this was a more documentary style film, as compared to his more well known films, like Breathless and Contempt. Still, as a snapshot of French youth in the mid-sixties, this is a delightful study.
• I'm finally done reading a giant pile of comics from SPX and Stumptown. It was all pretty damn good, but a few things really stood out for me. First, kudos to Christopher Baldwin for making a fantastic mini-masterpiece with his comic, I Am Hans Krunkel. I'm familiar with Christopher's more widely know strip, Bruno, a superbly crafted strip that has been running for a freaking decade. Impressive. But to be honest, Bruno just doesn't float my boat.
That said, I Am Hans Krunkel represents (for me) a monumental leap in his cartooning. The move from slice-of-life to a straight drama (in the independent auteur cinema vein), and from noodling cartooning to a more realistic, sketchy photo-referenced art style seems more convincing to me, and a better use of Baldwin's fine talents as both writer and artist.
• Bugbear #1. The two-person anthology, featuring Eleanor Davis and Drew Weing who together form Little House Comics. Damn, these two amazing cartoonists need to be much wider known than they currently are. From the beautiful and luscious silk-screened cover by Drew, to a string of hits inside, Bugbear is a must-read comic for any of you out there who consider yourselves part of the comics cognoscenti. Both artists have such an absolute command of their work, that each individual story employs a slightly different, yet consistently wonderful style. Davis' story "Camping Trip With My Dad and Sister c. 1997," is my favorite pick. Delicately drawn and sparsely written, this strip is infused with a naturalist's appreciation for the natural world, and includes some exquisite drawings of various flora and fauna.
Also, from Eleanor Davis, a comic called The Beast Mother. A neat spin combining the Russian Baba Yaga myth and the classic mercenary dragon-slayer story, this is super. Davis really knows how to tell a story. And her art is incredible. I want MORE!
• Speaking of Dragon-slayers, K. Thor Jensen's knew book, KSOFM is stuck squarely in an epic fantasy world, where the real men wear chainmail and swing a hefty sword. In this, the hero is sent to dispatch a gnarly, mutant giant; the self-proclaimed "King Shit of this particular Fuck Mountain." Drawn very fast and loose, it looks like Thor whipped this out in just a few hours. Nevertheless, it's a gem. Great great comics.
• Alec Longstreth takes a crazy left turn from his ongoing serial "Basewood," and tells us the autobiographical story of his own intense indoctrination into comics, and his big big love for the medium. Alec's passion is bordering on psychotic, and this tenth issue of his book Phase 7, is a blast. Most yawn-inducing "how i found comics" stories are usually hideous, but here Alec's writing and pacing is excellent. Take a bow, Alec.
• Got a glimpse of Lauren Weinstein's next book in a mini-comic called Becky and Friends. Drawn in b&w, her work here is just awesome. Riffing on a cartoony and yet simultaneously realistic style not unlike David Collier, her pages are much more densely packed than normal, and the story of a wallflower teen forced to attend a Christian sports camp is really fun. The story, called "Horse Camp," is set to run in a book scheduled for '07 called Stuck in the Middle, published by Viking.
• Finally, the third issue of Papercutter solidifies editor/publisher Greg Means' stature as a go-to guy with his Tugboat Press, and one to keep your eye on. With all due respect the plethora of steroid-injected vanity anthologies out there stealing all the thunder (most of which i dig all the same), i nominate the humble Papercutter as The Best anthology in North American comics. Each issue features only two or three cartoonists, all of whom Means seems to be able to coax just right in order for them to produce some of their finest work ever. (Somewhere in these archives i've gushed about the first two issues.) In issue #3, we see two lengthier tales … "Untitled," by Elijah J. Brubaker, and "Burden," by Graham Annable … and a stunning one-pager by Lilli Carre. Exceptional work all around.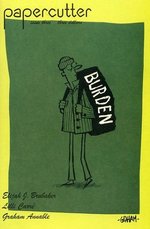 ---
November 15, 2006 / More →
More Gregory Benton work for you to oogle.
Greg wrote:
"I've attached my paintings for that NY show: The fish one (titled "gah!!! they're nibbling!!") is 24" x 36", and the eyes are small at 5" x 5" each. Enamel on canvas & wood, respectively."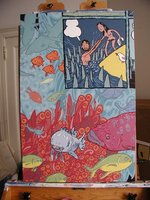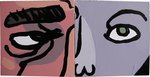 ---
November 12, 2006 / More →
•Â First things first... let's all join hands and sing Kum Bah Ya, the Blue Wave on election day signaled massive dissatisfaction with the lock-step GOP. Now maybe we can set out to deal with Iraq, have some real checks & balances to government, and return some safeguards to the very fabric of our constitution. The netroots really proved their worth this election, and i can only hope that the Dems the people elected can grab their figurative cajones in their hands, and affect real change.
•Â Stellar short interview at Newsarama with Eric Stephenson from Image Comics.
•Â Following is a list of mini-comics, comics, graphic novels, art books and other sundry items from the two conventions i attended in October, SPX and the Stumptown Comics Fest. Now, normally i'd be providing boatloads of web-links to nifty things i like. This list ended up so long though, it'd take me a freaking week just to do this work. So if you have any interest in the items listed, by all means google said item, and you should be able to find almost everything here.
•Â Stuff i came home with from SPX:
Meerkats Among Us, by Alex Kim
Pomegranate #2, by Joseph Belden
The Mourningstar, by Kazimir Strzepek (Bodega)
Golden Herring, by Lilli Carre
Fifty-fifty, jam book by Lilli Carre and Jeremy Tinder
Girl Stories trading cards, by Lauren Weinstein
Simple Routines #5, The Other Side, and Unattached, by JP Coovert
The Aviary (galley), by Jamie Tanner
Power of 6 #1, and Local Stations, by Jon Lewis
Rabid Rabbit #4, anthology edited by C.M. Butzer
Folded Paper Assembly #2, by James Hindle
Husky #2, by Alex Robinson and Tony Consiglio
PulpHope.A, by Paul Pope (AdHouse)
Project Romantic, anthology edited by Chris Pitzer (AdHouse)
Survival of the Fittest, by Gregory Benton
Tales of the Unusual, by Joey Weiser
Gilded Lilies, by Jillian Tamaki
Double Yellow Line, by Hope Larson and JP Coovert
Meathaus #8, anthology edited by Farel Dalrymple
Fox Bunny Funny, by Andy Hartzell
The Mother's Mouth, by Dash Shaw (Alternative Comics)
Bugbear, self-published 2-person anthology, featuring Drew Weing and Eleanor Davis
The Beast Mother, by Eleanor Davis
Phase 7 #10, by Alec Longstreth
Becky and Friends, by Lauren Weinstein
The Drips, by Taylor McKimens (Picturebox)
Cold Heat #1 and 2, by BJ and Frank Santoro (Picturebox)
Craig Yoe's Weird But True Toon Factoids
Lucky, by Gabrielle Bell (Drawn & Quarterly)
Curses, by Kevin Huizenga (Drawn & Quarterly)
The Vagabonds #2, by Josh Neufeld (Alternative Comics)
Daybreak, by Brian Ralph (Bodega)
New Tales of Old Palomar, by Gilbert Hernandez (Fantagraphics)
KSOFM, by K. Thor Jensen
Venus magazine #29, with a Melinda Gebbie interview by Joe McCabe
•Â Stuff i came home with from Stumptown:
Mome: Winter 2007 (Fantagraphics)
Popeye Vol.1 (Fantagraphics)
Gene Deitch's Terr'ble Thompson!: Hero of Hist'ry! (Fantagraphics)
The Comics Journal Library: Harvey Kurtzman (Fantagraphics)
Mine Tonight, by Alixopolis (Sparkplug)
Four volumes of Kip Manley's short-story zine City of Roses. (AMAZING covers.)
Touchfood, by Jen Wang (Favorite comic of the year)
Home Portrait, also by Jen Wang (Second favorite comic of the year)
I Am Hans Krunkle, by Chris Baldwin
The Fish Keeper, by Georgine Goodwin
Papercutter #3, featuring Elijah Brubaker, Lille Carre, and Graham Annable (Tugboat)
Empire Builder, jam book by Lilli Carre and Jeremy Tinder
Swell, by Lillie Carre
Meat Beaters, by Sean Bieri
Guapo, anthology for an event at Guapo Comics
Jesusland, by David Chelsea
Personal Mission, by Carolyn Main
Pet Noir, anthology edited by Shannon O'Leary (Manic D Press)
BadAzz MoFo, edited by David Walker.... whoo hoo!! It's been too long!
Pandora's Garage, featuring work by Alan Bennett.
I didn't buy any of his print,s but a guy named Chris Turnham had some of THE coolest art prints i've ever seen. In the Bruce Tim, Darwyne Cooke school.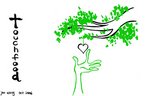 ---
November 6, 2006 / More →
I still have three huge piles of comics picked up at SPX and Stumptown that i want to list, for your edification, and i still will... i promise. But i just haven't had the opportunity to start.
Meanwhile, here's a press release from my pal David (Less Than Heroes) Yurkovich, and a pet project, fund-raising book he's producing, on the life and work of Bill Mantlo.
But before that, i wanted to ask any readers if they know anything about a possible rerelease of the classic 90's noir film L.A. Confidential. I just watched that tonight on the big screen at local pub-theater The Laurelhurst Theater. I haven't seen this since it came out almost a decade ago, and it blew me away just like it did the first time. Holy shit! what a great movie. This is certainly a film that truly deserves a super-deluxe dvd upgrade. Any news along these lines would be welcome.
••••••••••••••••••••••••••••••
For Immediate Release
2006..11.06
BILL MANTLO BENEFIT PROJECT: An Appeal to Fan, Pros, and Retailers
With 54 of its 64 pages finished, MANTLO: A LIFE IN COMICS (aka, The Bill Mantlo Benefit Project) nears completion. The project, initiated by David Yurkovich (LESS THAN HEROES, DEATH BY CHOCOALTE: REDUX) in May 2006 is planned for a spring 2007 release through his Sleeping Giant imprint. It features a retrospective of Bill's extensive career at Marvel, which included lengthy runs on INCREDIBLE HULK, ROM, MICRONAUTS, and PETER PARKER, THE SPECTACULAR SPIDER-MAN. Also covered are Mantlo's co-creations, such as CLOAK AND DAGGER, JACK OF HEARTS, ROCKET RACCOON, and SWORDS OF THE SWASHBUCKLERS. The benefit project includes rare photos as well as interviews with many of Bill's fellow industry professionals like George Pérez, Mike Mignola, Marv Wolfman, Tony Isabella, Al Milgrom, Herb Trimpe, Ed Hannigan, Roger Stern, and Jackson Guice, as well as insights from Mike Mantlo and from Bill's daughter, Corinna. Additionally, the project features previously unpublished fiction by Mantlo, including Bill's bittersweet character study, AFTERMATH, which Yurkovich has adapted into a six-page sequential format color story.
All proceeds from MANTLO: A LIFE IN COMICS are being donated to Bill's caregiver and brother, Mike Mantlo. Yurkovich has created a special web site portal and is appealing to fans, pros, and retails for their assistance. "I commenced this project because I had to," Yurkovich noted. "Bill is one of the main reasons I got hooked on comics in my youth. As a life-long fan of his work, I think a tribute of this nature is long overdue. As more and more fans are exposed to Bill's work for the first time (through back issues and Marvel's reprint collections), I think Bill's story should be told. Because Bill's tragic accident has left him cognitively incapacitated, I'm working to tell that story from interviews with his writer/artist/ editor colleagues at Marvel, archival footage, and interviews with Bill's family. Unfortunately, I'm producing this book at the same time that my wife and I undergo a costly international adoption, leaving me with literally no funding. Thus, I'm appealing to fans, pros, and retailers to help."
The Bill Mantlo portal offers fans, pros, and retailers the opportunity to help make this project a success and a lasting tribute. Yurkovich is appealing to Bill's friends and enthusiasts to contribute directly to the project. A donation will help to offset the printing and advertising costs of the book. Additionally, donors who contribute $20 or more will receive a copy of the completed book, and will be listed in a special thank-you section. "This is going to be a good project, and with the support of the comics community it'll be a great project. I've been working on this for nearly seven months. I'm pleased to have contributed my time assembling, designing, and coordinating this project. I really wish I could also fund it as well. Since I can't, I'm hoping that Bill's legions of fans and friends will lend a hand."
Donations can be made via Paypal or via check. To date, nearly four-dozen donations have been received from fans in the US and abroad, and from pros including Tony Isabella, Sean McKeever, and Phil Hester. "I'm hopeful that more fans, pros, and retailers will offer their financial support to this benefit book. Mike and I are extremely grateful to those who have already donated to the project. I'm posting all comments from contributors on the web site, and I've added contact information for anyone wishing to send a note to Mike. Incidentally, Bill celebrates his 55th birthday this week (on November 9), and I know that Mike would love to hear from anyone wishing to send along a note of good cheer to Bill."
MANTLO: A LIFE IN COMICS is a non-profit benefit book scheduled for a spring 2007 release. The 64-page, magazine-sized (8.5 x 11") project is being produced in black-and-white, and features a special color section with previously unpublished material by Bill Mantlo. The book is written, edited, and designed by David Yurkovich, and is being published by Sleeping Giant. Retail price is undetermined, but will likely be in the $5 to $6 range.
Additional information: www.sleepinggiantcreations.com
Contact: david@sleepinggiantcreations.com
---
November 2, 2006 / More →
Well this year's Stumptown Comics Fest has come and gone, and while there were some issues with filling seats (so to speak), it was yet another fun show in the ever growing Portland Comics scene. Huge props to festival organizer Indigo Kelleigh once again, for another fine effort. I'll certainly be back next year.
I had a house full of guests in town this year for Stumptown, and a good time was had by all. My great friend Rob (Robot Publishing) Goodin and his wife Georgine stayed with us for four nights. In addition to the comics thing, we had some great meals during their stay, including dinner at the new Southern style restaurant in our 'hood called Screen Door (recommended drink …Â the Rhett Butler... Maker's Mark, ginger ale, and actual muddled ginger), breakfast at the all-mighty Cadillac Cafe, and of course, dinner at Taqueria Nueve.
I've know Rob for a decade now, and it was wonderful to have him and Georgine crash at Casa De Warnock for a long weekend.
On Thursday night, i hosted a small cocktail party of mostly Top Shelfers. The drink of the night was jalapeno margaritas. Here's a pic of myself and The Kid, as snapped that night by webmaster Nate Beaty.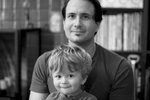 Mr. CBLDF himself, Charles Brownstein also crashed here for a couple nights, and although he wasn't around the house much, it was nice to see Charles NOT working for a change, seeing old friends, and catching up on a little deserved R&R. (Plug for the Comic Book Legal Defense Fund. If you're not a member, you should be. Learn more here.)
At the show itself we had Aaron Renier, Liz Prince, Lille Carre, and Jeremy Tinder all in from out of town. (These four, along with Kaz, were the "away team" in Ezra Claytan Daniels' epic Comix Apocalypse …Â see the Flicker photo site listed below to catch some great pics of this.) Craig Thompson and Brett Weldele hung out at the table for a while, too, singing books and what have you.
Craig signing a book for Scott McCloud. (Photo by Joshin Yamada.)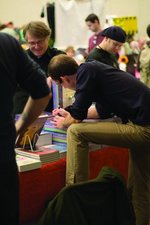 (Check out Brett's kick-ass new poster for this year's Grindhouse Film Fest, taking place this very weekend.)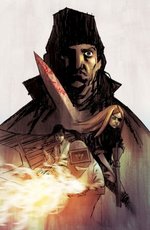 Also on hand were three generations of Top Shelf interns: Carlos Hernandez Fisher, Chris Ross, and (current intern) Jacquelene Cohen.
I had the esteemed pleasure to sit on a panel about comics anthologies with some fine industry folks, including Dylan (Sparkplug) Williams, Diana (Dark Horse) Schutz, Shannon (Pet Noir) O'Leary, Greg (Papercutter) Means, and Kazu (Flight) Kibuishi. It was quite fun. In the end, we all agreed that Kazu's incredible Flight anthology is truly an anomaly, in that it is quite possibly the only profitable anthology in the history of English-language comics.
The Top Shelf / ONI Press party, Comic Tonic was a raging success. Heaps of thanks to everyone who helped, the Oni guys for co-sponsoring, Corey Lewis for the awesome poster, Pinball Publishing for printing it, Jason (Floating World) Leivian for spinning records, and especially Jacq for making it all happen in the first place.
The crazy weekend ended with some karaoke at Chopsticks. The highlight … Zack Soto's truly inspired rendition of Gloria Gaynor's "I Will Survive." It was so fucking awesome i just had to get up and dance my ass off to that one!
•Â Here's some Flickr photo sets of Stumptown, including some amazing photography by Renaissance Man Joshin Yamada.
• Another fun set by Nate Beaty
•Â And here's a few pics by Chris Ross.
Lilli Carre, Chris Ross, and Liz Prince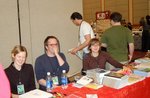 Brett and Carlos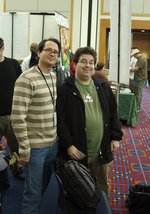 Intern Jacq by the pile of Owly plushies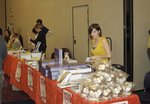 Liz, Jeremy, Aaron, Lilli, and Kaz waiting for the Comix Apocalypse to begin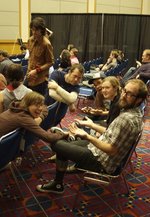 •Â My only problem with comics is that there's just too much great stuff coming out anymore, that i simply don't think i'll ever be able to read them all. Next installment of the blog, i'll list the stuff i came home with from both SPX and Stumptown. Tons and tons of fabulous stuff, but hands down my favorite discoveries are by two girls working primarily in animation: I picked up Jen Wang's Touchfood, easily my favorite mini of the last several years.. It's truly an astoundingly beautiful piece of work. And my favorite t-shirt in as many years was given to my by the delightfully talented Vera Brosgol.
MEANWHILE:
•Â Renee French has been announced as a guest at San Diego ComiCon 2007.
•Â Here's some info on David Yurkovich's Bill Mantlo tribute book.
•Â Kochalka gets more props in Spin!
From Spin magazine, here's "The Spin Mix: Songs you need to download now!"
They describe Britney's Silver Can as "An indie rock heart-pounder that envisions Brit dejectedly playing Game Boy in bed and saying Justin's name more than 100 times."
Oh, and here's his cover for the next issue of SuperF*ckers!!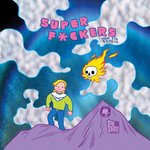 ---
October 25, 2006 / More →
•Â First, Paw Mathiasen sent me a link to the killer anthology BLAEK that i blogged about last week. It's really fine work, though i'm still not quite sure how to go about purchasing this, with the site and prices all in Danish.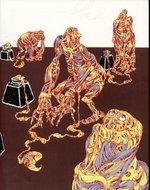 •Â And speaking of anthologies, i picked up the second edition of You Ain't No Dancer (theme: YOUTH) at SPX, and read it last night in a bit of a sick-with-a-cold daze. Published by New Reliable Press, Y.A.N.D. is pretty damn good. Front and back covers by Jeffrey Brown certainly get things off to a fine start. Inside, there's a fair share of meh... material, but a few strips do stand out. Mainly, the work of Hope Larson, Meg Hunt (her website is AMAZING), Patrick Murphy, Jeffrey Brown, K. Thor Jensen, Blaise Laramee, Grant Reynolds, Lilli Carre, Phil McAndrew, Dalton Sharp, Dalton Webb, Jon Sukarangsan, and Neil Babra. (The last three of which are clearly influenced by Craig Thompson, and yet all three look and read fabulous to me nonetheless.)
Kudos to the editor(s) for a job well done.
---