The deadline for Eisner voting approaches, so i reached out to the Top Shelf family members currently nominated for awards. Learn more about the awards here.
I asked Nate Powell a few questions last night, and he happily obliged. Nate won the Eisner Award a few years back for Best Original Graphic Novel — kind of a combo of Best Film and Best Director in the Oscar awards -- for Swallow Me Whole. (I was at the awards ceremony… it was awesome!) One thing i really love about Nate, besides that he's a workhorse, is that he's always tinkering on and improving his website, http://www.seemybrotherdance.org. Check it out. Nate's also on Twitter…
And in case you sleep under a rock, or in a sock drawer like Ralph Wiggum, Nate has been gaining lots of accolades for his stellar work on March: Book One, with Congressman John Lewis and Andrew Aydin. March recently won the Robert F. Kennedy Book Award -- Special Recognition! It also got review in Oprah's magazine!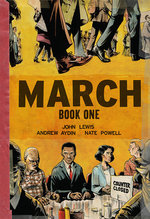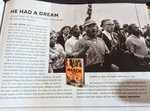 1) What's new, Nate? Anything really offbeat and rad happening in your life? Been to any comics conventions or events?
The next two years are a solid wall of work and parenting. A lot of discipline has been required to stay on top of the tight deadlines for the rest of the March trilogy, as well as any other projects. I've had to cancel most of my events for the rest of this year in order to finish March: Book Two in time, but have managed to attend S.P.A.C.E. in Columbus, OH and TCAF in Toronto thus far in 2014, as well as Congressman Lewis' commencement address at my alma mater, School of Visual Arts in NYC, last month. I'll be at San Diego Comic Con, Small Press Expo, and New York Comic Con this year, as well as several March-related events and presentations at a number of schools around the country. From August through November, original artwork from the first two March books and The Silence Of Our Friends will be on exhibit at the Billy Ireland Cartoon Library and Museum (the world's largest collection!) at Ohio State University in Columbus, OH.
2) How is your daughter doing? Any family holiday plans?
My daughter is two and a half years old right now, so things have gotten really engaging and intense-- it's been incredible to see her mind develop! We did go to Florida for a couple of days last month, which included her first plane trip, first swimming pool, and first experience at the beach. I wouldn't call it a vacation though, as I still had to work each day, whenever possible.
3) What're the latest books of yours that are out and/or forthcoming?
Well, last August marked the release of March: Book One, and working together with John and Andrew continues to be exciting, rewarding, and challenging. I don't think anyone on the team ever expected for the book to have taken off to the degree it has, and are amazed to see it embedded in a much larger social conversation. Lots of other work has been going on: a short horror story with the fantastic Scott Snyder for the IN THE DARK hardcover anthology (IDW) just came out, some pinups for Ed Piskor's HIP HOP FAMILY TREE, Tom Neely's HENRY & GLENN FOREVER & EVER, and Katie Skelly's OPERATION MARGARINE, a Nemo comic for the LITTLE NEMO: DREAM ANOTHER DREAM anthology coming from Locust Moon Press, several album covers, and a new short story collaboration for an Italian anthology published by Rizzoli Lizard. While drawing March: Book One, I also drew a graphic novel adaptation of Rick Riordan's HEROES OF OLYMPUS: THE LOST HERO (written by another Top Shelfer, Rob Venditti), that'll be out in October from Hyperion Books. Early next year, Top Shelf will release March: Book Two and YOU DON'T SAY, which collects all of my shorter comics work from the last decade, starting with PLEASE RELEASE. It has a bunch of out-of-print comics, some new and unpublished ones, and a number of stories that have only been available in French or Italian publications.
4) Can you talk about any stuff you're currently working on for down the road?
Sure thing! I've had to put my own graphic novel work on the back burner for the last several years in order to go on the MARCH journey, but as soon as Book Three is complete I'll be diving into my next solo book, COVER, which is an exploration of privacy, intimacy, and secrecy, set against the backdrop of a small Ozark mountain community in late-70's Arkansas. That'll be coming out in 2017 from Top Shelf. Scott Snyder and I are planning to do another collaboration to be released digitally, but that's still in early stages. I'll also be doing a series called TWO DEAD with writer and Top Shelfer Van Jensen-- it's a true-to-life psychological hard-boiled detective story that took place in 1940's Little Rock. More details on that are coming very soon. There is also work happening on some books in possible development for the big screen, but it's too early to reveal anything on those yet.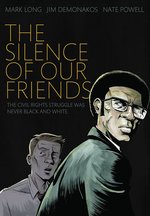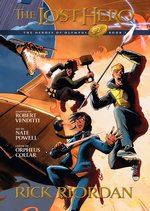 ---
The new issue of Diamond Comics' Previews is out, and the Flipside features a short interview with Andrew Aydin, talking about the Top Shelf release of Martin Luther King and The Montgomery Story.
It's featured prominently in Previews, so if you're interested in reading one of the most profound single issue comics ever, please ask your local retailer to order a copy of it for you. If they won't or say they can't, then you can learn more about it here on our website.
Besides the historical interest of the comic book, the content is pretty powerful stuff. This should be required reading in all high schools in America.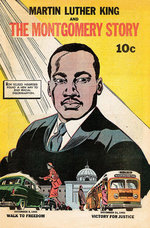 ---
Veeps author Bill Kelter rocks out a swell new blogpost. New: The Brother Grim. LBJ vs RFK!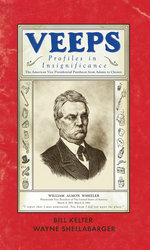 ---
January 22, 2014 / More →
From the desk of David Chelsea:
SATURDAY JAN 25
3:00 – 3:45PM TITANS OF INDEPENDENT COMICS WITH MIKE ALLRED, SHANNON WHEELER, DAVID CHELSEA AND JONATHAN HILL
The model of comics creators, tethered to one or two major publishers, working on adventures of corporately-owned characters is no longer the only game in town. Many of the top talents in comics work either exclusively on their own material, while others work both sides of the street, alternating independent work with mainstream assignments done in their own unique styles. Here, speaking about how they have forged their own paths, are some of the most distinctive creators in comics today: Mike Allred (Madman; X-Statix,) Shannon Wheeler (God is Disappointed in You; Too Much Coffee Man; Villain House,) David Chelsea (24 x 2; David Chelsea in Love; Everybody Gets It Wrong!,) and Jonathon Hill (One of the Johns; Americus.) The panel is moderated by Danny Fingeroth (Rough Guide to Graphic Novels.) (C120)
PORTLAND COMIC CON
JANUARY 24-25-26, 2014
FRI-SAT-SUN
LOCATION
Oregon Convention Center
777 NE Martin Luther King Jr. Blvd.
Portland, OR 97232
SHOW HOURS
Friday, January 24, 2014 – 3pm – 8pm
Saturday, January 25, 2014 – 10am – 7pm
Sunday, January 26, 2014 – 10am – 5pm
---
Happy Holidays everyone! It's always so busy for me in December, and this year is no exception. Go go go! Go dog go!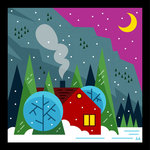 • Check this incredible Winter art by Max Estes. (Coffee and Donuts, and Hello Again.) Thanks Max!
• James Kochalka's new strip, SuperF*ckers Save Christmas, is a digital-only release and it's available now on Comixology:
"I've always loved Christmas Specials," says James. "I think there's something corny about them... but also something really special and magic. I mean, that's why they call them 'specials,' right?"
"This book was originally written as an episode of the SuperF*ckers animated cartoon series, but never produced in that form. I couldn't just let it die, so I drew it as a comic book. And I got it done barely in time to release just one week before Christmas!"
The Uncensored SuperF*ckers cartoon series!
The Censored SuperF*ckers cartoon series!
---
Nate Powell is doing a big solid for Steve Niles and his family, who recently suffered a flood in their home, sans flood insurance, by offering up proceeds from his original art sales this week in support. Check out more here on his blog.
Also, big ups to Rich Koslowski and his delightful daughter for manning the Top Shelf booth at APE this weekend in San Francisco. I've been attending that show since APE II in 1994 when Dan Vado was running it out of San Jose, and had to miss this year because of a family affair.
---
This weekend is the Rose City Comic Con here in Portland. And what do ya know, but Mark Russell and Shannon Wheeler have another event in support of their book God is Disappointed in You. This time at Floating World Comics! Here's the Facebook invite.
Mark and Shannon both took lots of photos, and Mark did a nice write-up on the Powell's event from Sunday night:
"On Sunday, Mark Russell and Shannon Wheeler were on hand at Powell's City of Books in Portland to promote their new book, God Is Disappointed in You. Rather than do a straightforward reading, though (which nobody really likes, anyway), Mark showed an animated video about Original Sin (which is fruit theft, in case you were wondering) and performed a slide show squeezing the entire Bible down into fifteen minutes, with musical breaks by "King" David Lindenbaum (seen here in costume) and the 'Leles (seen here in ukeleles). Meanwhile, Shannon was busy drawing portraits of people in the audience. Whether it was a personal portrait drawn by an award-winning artist, or a free fortune cookie, everyone left with something. Mark and Shannon will next be performing their weird biblical slide show at the Wordstock Convention on Saturday, 10/5 at 1pm."
---
September 13, 2013 / More →
God is Disappointed in You authors Mark Russell and Shannon Wheeler will be on hand this Sunday night at Powell's downtown store here in Portland. 7:30 p.m. Come say hello, and pray that you're on the correct side of the conversation. (Who wants to burn in Hell right?)
Here's Mark and Shannon Talking Comics with Tim (O'Shea)!
One more time, Mark and Kalah Allan's terrific God trailer.

And some review sound bites for your reading pleasure:
"I chuckled at God Is Disappointed in You before I even cracked it open…."
—Bob Duggan, Big Think
"...educational, utterly hilarious, and wholly engaging. Mark Russell and Shannon Wheeler have crafted a book you won't be able to put down. Unless you're a zealot…then you're going to throw the thing across the room."
—Chris Delloiacono, The Trades
"This is so funny I have been crying with laughter."
—Stephen L. Holland, Page 45
"Stripped of its arcane language and interminable passages, every book of the Bible is condensed down to its core message, in no more than a few pages each...often shocking, sometimes blasphemous, but always funny with a huge heart. This is Sunday School for the information age."
—Brett Schenker, Graphic Policy
"[Writer] Mark Russell and [artist] Shannon Wheeler take 'The Good Book' and turn it into, well, a good book."
—Joedward Lewis, Geeks Unleashed
"With its near-constant commentary on economic inequality and the plight of the poor in the face of an oppressive upper class, God Is Disappointed in You is certainly timely, with lessons that feel more relevant today that at any other time in recent memory... The Bible itself may be timeless, but, with its playful ribbing and wit, God Is Disappointed in You is most certainly a book made for this moment."
—Brian Martin, Culture Mass
"Mark Russell reimagines Isaiah as a motivational speaker, Elisha as a marriage counselor, and God as a scrapbooker… Shannon Wheeler's cartoons stand on their own, taking familiar bits from the Bible and stirring them up with equal doses of pop culture, humor, and irreverence. God Is Disappointed in You accomplishes an impressive goal: it takes the holy book—as inscrutable and culturally significant as it is—and makes it readable."
—Rebecca Kelley, The Rumpus
"Using numerous formats for this presentation, from Psalms presented as a Greatest Hits compilation to Revelations annotated with common theories as to the prophetic representations, God Is Disappointed in You is a wonderful path through an often unapproachable text… Illustrator Shannon Wheeler's New Yorker-esque cartoons are great touchpoints used with care to either enhance the ongoing story or to view a story through a different lens. Sometimes surreal but always amusing, Wheeler applies a matching sardonic wit to his keep pace with the author."
—Jenny Christopher Randle, New York Journal of Books
"There are pop culture references scattered throughout God Is Disappointed in You... Historical epics flowing with sex and violence didn't originate with Game of Thrones, as any of the raw, shocking, and downright strange events of the Old Testament show, and the sheer diversity that the Bible contains is more than enough material for some rib tickling productions, as can be seen in a handful of early episodes of The Simpsons."
—Kris Bather, Broken Frontier
---
This is a really really rad book trailer for Mark (@Manruss) Russell's book (featuring terrific cartoons by Shannon Wheeler, @MuchCoffee), God is Disappointed in You! I do believe this was made with the assistance of our old friend Kalah Allen!

---
---
August 21, 2013 / More →
Here is a ComicCon report by Rich Koslowski's very cool daughter Stella. It's pretty awesome. Oh, and she's an amazing artist in her own right.
---
August 4, 2013 / More →
Good news from our pal Conch at Portland's community radio station KBOO:
This Thursday morning (August 8th) from 11:30 to noon, Words & Pictures welcomes guests Mark Russell and Shannon Wheeler to the airwaves. The two of them have just released God Is Disappointed In You, a less-than-canonical romp through their favorite Bible stories, with words by Mark and cartoons by Shannon.
Words & Pictures airs the second Thursday of each month from 11:30am to noon (PDT) on KBOO Radio, 90.7fm. KBOO's real-time webstream is available at http://kboo.fm/listen via iTunes or Abacast, and on mobile devices through the TuneIn app. More info and links to recent Words & Pictures audio archives can be found at http://kboo.fm/WordsandPictures
[Bartender's note. As i prepared this blog update, the KBOO website was not responding. Apologies.]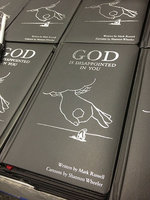 ---
August 1, 2013 / More →
Check out this sweet cover art for the new issue of WW2, by Peter Kuper!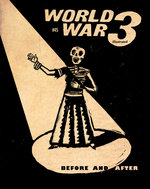 By Peter Kuper (after French illustrator Roland Topor).
---
July 26, 2013 / More →
• These are some of the kindest words i've ever read about Top Shelf, the Little Comics Company that Could.
"I like Top Shelf for a lot of reasons. They've taught me about great creators like Jennifer Daydreamer, Jeff Lemire and Nicholas Mahler. They have become the big grand daddy of alternative comics and they were one of the first indy comics houses to dive fully and enthusiastically into digital comics."
• Bleeding Cool has some nice things to say about our digital program too…
"Top Shelf seems to be charging ahead and embracing digital is clearly going to be a major addition to their reputation globally. The move to digital has already resulted in some suprising new talent, looks, and themes to build on Top Shelf's achievements as they take their place not just as a founder, but a contemporary player in the expanding indie and small press market."
Big big props to our Director of Digital Programming Chris Ross!
• CBR's Jonah Weiland (from The Boat) also wrote to me that he posted the following on his Facebook account. (I'm not on Facebook, hence the copy & paste job.)
"In 1991 I dropped out of college after pursuing a political science degree. In 1995 I started Jonah Weiland's Crappy Comic Book Links page. In May of 1996 I launched the Unofficial Kingdom Come Web page. In 1997 the two were merged to become Comic Book Resources. In 2013 I interviewed an American Legend and personal hero, Congressman John Lewis. I hoped I'd meet the Congressman one day, but never thought it would be as the owner of a comic book site. Life can surprise the hell out of you.
"It was such an honor to meet the Congressman today. Talking with him, Andrew (Aydin) and Nate (Powell) is the high point of this convention for me. Thank you so much for facilitating that."
• CNN

• More March Love. Robot 6, on Congressman Lewis at ComicCon. "...come on, photos of Lewis meeting Neil deGrasse Tysonand Lou Ferrigno? Everybody else, just pack it up."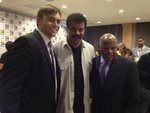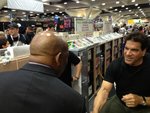 ---
In case you didn't know, ComicCon is in full swing. And while your humble bartender won't be serving drinks there this year, you can still mosey up to our booth and chat with any number of our swell staff and cartoonists. Did you hear that no less than Congressman John Lewis is there? That is amazing. (Also, Andrew Aydin, Jeffrey Brown, Rob Harrell, Mark Russell and Shannon Wheeler, Zander Cannon, and wow, lots more.)
We've also got a big digital comics sale happening too! If you prefer the glow of your screen to the smell of ink, there's loads of killer comics to choose from.
In amongst the deals to be had, is the debut of Chris Sheridan's wicked cool The Motorcycle Samurai, which starts serialization now! This is almost more fun than should be allowed.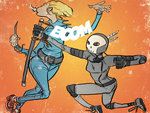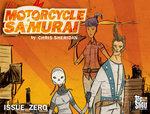 • Exploring A Crisis Of Faith With Confessional Comics. Jody Arlington reflects on Jeffrey Brown's new memoir A Matter of Life, at NPR.
And here's Jeffrey talking with Jason Heller at A.V. Club.
"...Did I mention that Brown's work is hilarious? That you will smile and laugh throughout? That you'll be inspired by the Brown family's goodness and gentle relationship with each other and the world? Reading this is a joy. Rereading it is, too."
• March keeps getting the big props. Here's a real nice one from no less than Publishers Weekly.
"Superbly told history."
• Tim Sievert rocks a bad-ass Prince Valiant!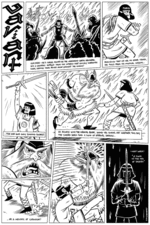 • Ace storyteller Jeff Lemire has scored two Harvey Award nominations this year, for his stellar graphic novel Underwater Welder. Too freaking cool, and well deserved.
• Matt Bors talks with CNN about his book, Life Begins at Incorporation.
---